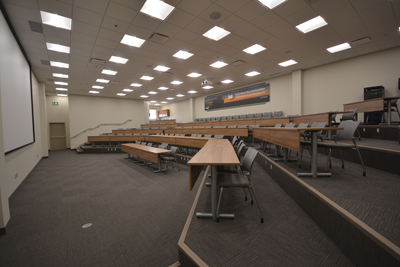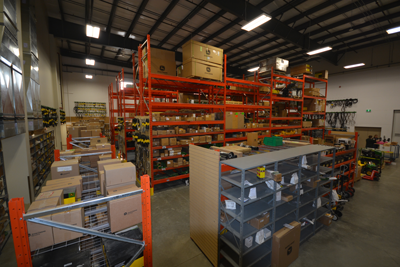 JayDee AgTech's Swift Current, Sask., John Deere dealership recently held the grand opening of its new multi-million dollar facility.
"The most unique aspect of the new building is our 90 seat Training Theatre for optimization clinics. This really demonstrates our distinct advantage to customers in how we ensure they get the best return on investment from their equipment," says CEO and general manager Duane Smith.
Additionally, the new facility has a showroom that houses 2-3 pieces of large ag equipment in addition to all the parts displays.
"While many years ago I never felt this was important, I have reversed my opinion now — the number of customers who are enjoying being able to view the equipment away from the elements is tremendous.
"We get great feedback from this and it allows us to move them from viewing to quoting to closing a deal," Smith says.
JayDee AgTech also enhanced its parts warehouse space significantly. "Given the size of area we serve and the volume we generate, the expectations are high that we have the right parts in stock.
"This space allows us to meet and exceed those expectations not only for today, but for the future," Smith says.
The new shop includes 4 main shop spaces and 5 overhead cranes, which Smith says increase the dealership's service capabilities to match future sales.