Cassandra Endres, a junior double-majoring in Life Sciences Communication and Dairy Science, is the 2014 recipient of the Frank Lessiter Ag Media Scholarship, an annual award that recognizes a Univ. of Wisconsin Agricultural and Life Sciences student expressing an interest in agricultural trade media. She was awarded the scholarship this week at the Life Sciences Department's annual Student & Donor Recognition Reception at the Pyle Center in Madison.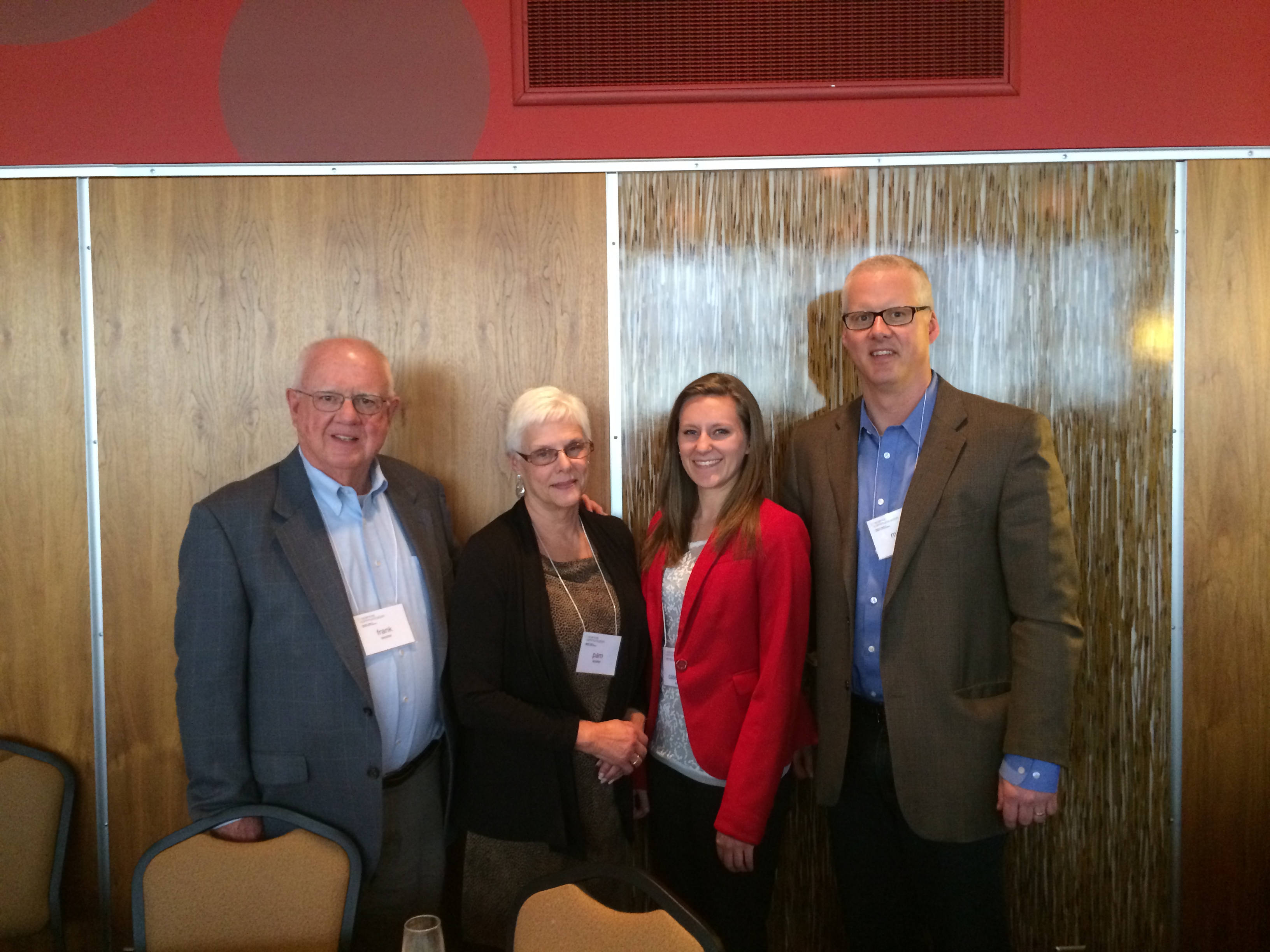 Pictured from left, Lessiter Publications' founders Frank and Pam Lessiter, UW junior Cassandra Endres, (2014 scholarship recipient) and Mike Lessiter, president.
Ms. Endres was raised on 350-head family-owned dairy farm in Waunakee, Wis.
The scholarship honors company Chairman and Editorial Director Frank Lessiter, who founded the publishing firm with his wife, Pam, in 1981. Today, Lessiter Publications' Ag Properties include Farm Equipment, No-Till Farmer, Ag Equipment Intelligence, Rural Lifestyle Dealer, Precision Farming Dealer, Farm Catalog, American Farriers Journal and an array of in-person events and electronic properties.
About the Department of Life Sciences Communication (LSC): The LSC Department at the Univ. of Wisconsin-Madison offers bachelor's, master's and doctoral education in science communication.  An LSC degree prepares students for professional and academic careers related to communicating health, environmental, agricultural and biological sciences in an era of rapid technology change and media convergence. For more information, visit www.lsc.wisc.edu