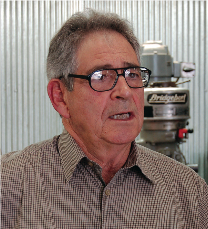 A MESSAGE FROM OUR FOUNDER ...
Thanks for considering our products. We feel honored to be able to serve your needs. As farmers ourselves, we know the frustration that unforeseen obstacles can bring, especially extreme weather. We can't do anything about the weather, but we can help you equip your planter so that you can spend more time planting and less time wait- ing. Our customers believe that our products are a good investment and a large percentage of them are repeat customers. We hope that you find something in our exten- sive product offering that will make planting go better. You deserve the best!
— Howard Martin, Founder & Owner
I really like the ability to index nutrients relative to seed row and get those nutrients in the root zone instead of on top of the soil. The Martin UMO Fertilizer Opener allows me to do this without fertilizer splash all over the planter."
— Andy Holzwarth, Wichita, Kansas
"After seeing the difference in our Martin Floating Row Cleaners, I'll never go back to a fixed- style row cleaner. You never have to worry about pushing too much dirt. It always leaves your row nice and clean."
— Brad Frank, LaCrosse, Indiana
"I have Martin Row Cleaner Fertilizer Combo units on both my 48- and 24-row planters. I've been running them for the past three years and been very pleased with the way they perform and their durability."
— Allen Decker, Willington, Illinois
"We've been using Martin Row Cleaners, Closing Wheels and Drag Chains since 1991 and the Martin-Till Planting System has changed the way we no-till. We recommend this system to anyone thinking of no-till planting."
— Paul, Kevin & Ken Reed, Washington, Iowa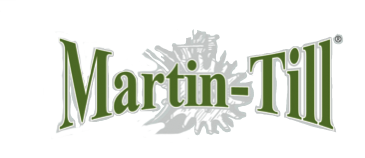 CALL 800-366-5817
TO REQUEST OUR NEWEST PRODUCT CATALOG!
Martin Industries
206 Elk Fork Rd.
Elkton, KY 42220
Phone: 800-366-5817 • Fax: 270-265-9896
Website: www.martintill.com • Email: martin@martintill.com