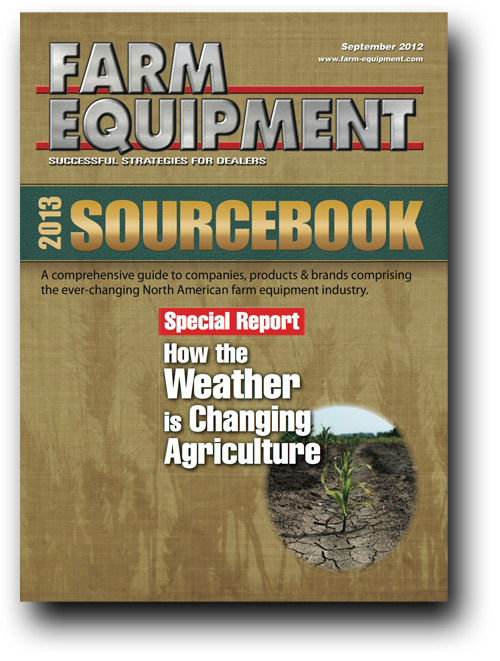 To The Point
The Risk-Reward of Farming
 
  SPECIAL REPORT
How the Weather is Changing Agriculture
Weather patterns are becoming more volatile, and as the weather changes so will farming.
Warming and Weather Volatility — Count on It!
Navigating the Ups and Downs of Variable Weather
Drought Impact on Equipment Sales 'Moderate' This Year, 'Slight Decline' in 2013
Beyond Breakeven by Insuring Crop Profits
See the whole report here.
 
    COLUMNS
Industry Q&A
What impact do you expect the drought to have on your business in 2013?
Technology for Profit
Upgrade Your Fleet Management Technology
Business of Selling
4P=Au