4Rivers Equipment's ag division is slated to merge with 21st Century Equipment, the companies announced. Effective June 12, the move will create a 26-store organization serving western Nebraska, eastern Colorado and southeastern Wyoming. 4Rivers Equipment's construction division will remain separate. The merger is subject to approval by John Deere.
"Both teams have tremendous groups of people who have a great focus on what they need to do to take care of customers," said Mark Romer, chairman of 4Rivers Equipment. "What really excites me about the merger is bringing those groups together and getting to a scale where we have more resources to take care of customers. I think it's particularly important for technology, training, and for our people as the scale allows us to have more specialization.
"This is a huge win for our customers who will now have access to a greater selection of used inventory and parts," said Owen Palm, CEO of 21st Century Equipment, "while our employees will all benefit from more growth opportunities in the expanded organization."
4Rivers Equipment also said that Mike Meth, general manager of 4Rivers Ag, will assume the role of regional manager over the western region, which comprises the former 4Rivers location. 21st Century Equipment's headquarters will remain in Scottsbluff, Neb.
21st Century Equipment is on the  Farm Equipment Dealer 100™ (a ranking of the top 100 North American farm equipment dealers — by number of locations, which provides information on total and ag stores, brands, geographies served, employees, history, executives and ownership/company profile information.
For the latest news on dealer growth, including acquisitions, consolidations and new locations, visit our
Dealers on the Move feed
.
Dealers on the Move is brought to you by
Pinion.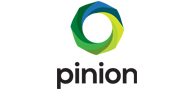 Get ready for growth! Take a deep dive into financials, project ahead, benchmark against the industry, and get tools to make sound decisions that strengthen your operations and position your dealership for long-term success.