In this episode of Farm Equipment's Thought Leader Series, Associate Editor Ben Thorpe sits down with Parallel Ag President and CEO Shawn Skaggs. Parallel Ag was formed in December 2022 through the merging of shortline Midwest applicator dealer Ag Solutions Group and AGCO Southern Plains dealer Livingston Machinery. President and CEO of the 12-store dealer Shawn Skaggs discusses how the merger came to be, what benefits it brings and how they will handle the 2 former dealerships' product offerings and markets.
The Thought Leader video series is brought to you by Laforge.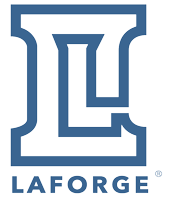 Laforge branded front 3-point hitch systems have been available since 1979. Laforge Systems was established in 1991 as the first step in a carefully planned expansion to support Laforge's growing number of dealers and customers throughout North America. The company quickly became a world leader in technology related to tractor-implement interaction, tractor ballasting and weight transfer.