Listen to the AUDIO VERSION of this podcast.
In this episode Casey Seymour and Aaron Fintel of Moving Iron LLC  visits with Andy Campbell of Tractor Zoom about the used planter market and how values have moved year-over-year.
---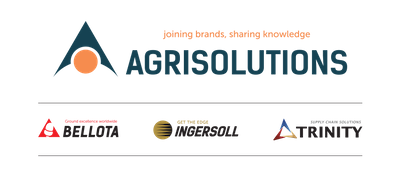 Farm Equipment's podcast, Used Equipment Remarketing Roadmaps, is brought to you by Agrisolutions.
Improve performance and durability with a wide range of premium tillage parts and extended life solutions, with Agrisolutions. As the market leader in wearable parts, components, accessories and solutions for tillage, seeding, planting and fertilizing, Agrisolutions is proud of their purpose - to build and feed the world. To learn more about Agrisolutions and their globally recognized brands, such as Bellota, Ingersoll Tillage and Trinity Logistics, visit Agrisolutionscorp.com.