In this episode of Farm Equipment's Thought Leader Series, Associate Editor Ben Thorpe sits down with John Deere dealer SN Partners' CEO Ted Briscoe. 
SN Partners was Farm Equipment's 2021 Dealership of the Year.
Everyone is looking for more technicians, and that's nothing new. Almost 85% of dealers in the most recent Farm Equipment Dealer Business Outlook & Trends survey said they want to add technicians in 2023. Sydenstricker Nobbe Partners, a 27-store Missouri and Illinois John Deere dealer, decided if they couldn't find the techs they need, they'd create them.
Ted Briscoe, SN Partners CEO, gets into the curriculum of their new SNP Career Academy and the return on investment the dealership expects from their first group of students.
The Thought Leader video series is brought to you by Laforge.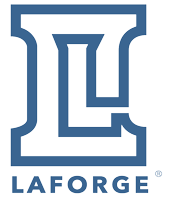 Laforge branded front 3-point hitch systems have been available since 1979. Laforge Systems was established in 1991 as the first step in a carefully planned expansion to support Laforge's growing number of dealers and customers throughout North America. The company quickly became a world leader in technology related to tractor-implement interaction, tractor ballasting and weight transfer.