Understanding the current financial state of the farm equipment industry is crucial to establish benchmarks and comparisons for your dealership. Equipment Dealer Consulting LLC, the certified accounting firm affiliated with North American Equipment Dealers Assn. (NAEDA), has released the 2022 Cost of Doing Business Study, a financial and business operations study providing you with straightforward guidelines for analyzing the profitability of equipment dealerships including all brands across the United States and Canada.
Kelly Mathison and Curt Kleoppel, CPA, CVA, review and analyze the findings from this year's report and what that could mean for your dealership in 2023. Kelly and Curt evaluate and provide commentary on…
Changes in equity and gross profit margin
Changes of inventory as a percentage of assets
How dealers are controlling their used inventory
How to use this report for valuations, estate planning and mergers across North America
What impact Covid-19 may have had on this year's study
The Cost of Doing Business Survey was sponsored by Iron Solutions.
This FREE webinar is brought to you by Farm Equipment and North American Equipment Dealers Association (NAEDA).
Email Kim Schmidt at Farm Equipment with any questions about the webinar.
---
About the Speakers
Curt Kleoppel, Chief Financial Officer, NAEDA
Curt has worked with Regional Association in the farm equipment and hardware industries for 41 years. Currently CFO for North American Equipment Dealers Association and President of Equipment Dealer Consulting, LLC. Equipment Dealer Consulting, LLC has been a longtime partner with Western Equipment Dealers Association and provides accounting, audit, valuations and tax services to members of the Association.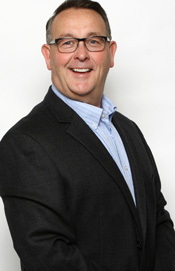 Kelly Mathison, Former Dealer Institute Trainer and Dealership Partner
Kelly started his career as a sales representative during the high-interest crunch of the 1980's He then spent 10 years in sales and marketing with the distributor and wholesale manufacturer, Flexi Coil, covering Canada, Australia, and the U.S. In 1996 he became a partner in a single store John Deere Dealership in Brandon, Manitoba. Over the next 12 years, it grew from 1 store to 7 when they eventually merged with Enns Brothers in 2008. Over the years, he gained experience as a Sales Manager, Aftermarket Manager, General Manager and Group Marketing Manager. In 2011, Kelly sold his partnership interest and took a contract as Group Product Support Manager with Chesterfield Australia, one of the country's largest John Deere Dealer groups.
In 2014, Kelly launched a consulting and training company, Kayzen Management, and in 2015 joined Western Equipment Dealers Association's Dealer Institute as a consultant and trainer. Kelly brings his unique, real-life experience and time-tested best practice solutions to a wide scope of dealership issues. His philosophy of "continuous improvement" can be applied over all dealership departments.
---
About Iron Solutions
Iron Solutions provides market information, analytics-based intelligence, and cloud-based enterprise systems to facilitate equipment transactions and improve dealer and lender productivity. Our proprietary valuation model is built from our data-driven understanding of how equipment options, specifications, customization, and the economy impact value. Our ERP and CRM solutions enable better real-time decision-making for equipment valuations, inventory control, customer management, and business operations, to more tightly connect dealers to their customers. 
Our data and insights also help lenders and insurance companies guide their clients' equipment purchasing decisions. We manage more than 20 million data points annually from thousands of retail sources throughout North America. Our head office is located just outside of Nashville, in Franklin, TN, and we maintain additional offices throughout Canada and the US.