Sales Manager Keith Riechmann how the 60 years of experience with auctions has helped Riechmann Auction LLC to be a powerful asset to the dealership. Running 2 large consignment auctions each year will introduce up to 3,000 participants to offerings from all over the Illinois area, provided by everyone from dealers looking to liquidate unneeded equipment to estate sales.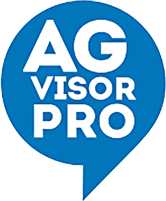 The Dealership of the Year video series is brought to you by AGvisorPRO.
AGvisorPRO is a technology application that connects agriculture to its experts. AGvisorPRO provides connectivity in the areas of crops, livestock, equipment and business management.
It quickly links your ag questions to experts with answers. This improves how you validate decisions. The app also shows you the issues farmers face and the answers that experts provide. And... It's also pretty fun, so why not give it a try?