On July 15 and 16, Middletown Tractor Sales (MTS) celebrated its 70th anniversary and the grand opening of its new location in Buckhannon, WVa. 
The new location's inventory includes compact tractors, tractors for farmers, landscapers, gators, side-by-sides, compact construction equipment, used equipment along with lawn and gardening tools and equipment. 
MTS's 70-year history hasn't been easy, according to Adam Boyers, president of MTS. "As the saying goes, it has not been easy sailing the past couple of years, but we've managed to navigate the treacherous waters and we're super excited to be here today," he said. 
When the company was established in 1952 by Boyers's grandparents, it started off as a 'feed-and-seed' farm supply store and eventually transitioned into a lawn and farm tractor dealership. "My father got involved and spent most of his life in it; I've spent most of my life in it and we've grown to four locations in two states and are just super proud of the brand that is Middletown Tractor Sales," Boyer said.
The idea for the fourth location developed in 2019 when Boyer discovered a plot of land, with the assistance of Upshur County Commission president Kristie Tenney. The business opened its doors in February 2020 but was cut short due to the COVID-19 pandemic. 
Over 2 years later, Boyers got his grand opening, which he credits the community for making it possible. In addition, he shared his gratitude for his employees and the Buckhannon's store manager John Gladwell for "putting their best foot forward."
Also speaking were Tenney and commission Sam Nolte as well as West Virginia state representatives.  
In a letter written by Senator Joe Manchin, Manchin gave recognition to the ones who started it all. "I thank all three generations of Boyers who have steered this family-owned business with great success, their employees and everyone else responsible for making today's ribbon cutting a reality. Truly, West Virginia is fortunate to have local businesses like Middletown who have exceptional workforces of this caliber …. I worked in a small business all my life and I can attest that there is no more challenging or rewarding endeavor."
In addition to the opening ceremony, MTS hosted a chicken barbecue and live radio broadcasts on July 17. 
For the latest news on dealer growth, including acquisitions, consolidations and new locations, visit our
Dealers on the Move feed
.
Dealers on the Move is brought to you by
Pinion.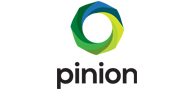 Get ready for growth! Take a deep dive into financials, project ahead, benchmark against the industry, and get tools to make sound decisions that strengthen your operations and position your dealership for long-term success.
---
Click here for more Industry News.