According to a report from Steinbach Online, soon-to-be 2-store AGCO dealer LMS Ag Equipment has broken ground on a new location in Steinbach, Man. The dealership is reportedly working on a 15,000 square foot facility to be completed in spring 2023 and the company has more plans to expand into other communities.
General Manager Abe Penner told Steinbach Online, "We have actually been planning to come to Steinbach for about ten years and then about six years ago my brother Will took over from my dad, so that changed our plans a little bit. The succession thing became more important than expanding."
For the latest news on dealer growth, including acquisitions, consolidations and new locations, visit our
Dealers on the Move feed
.
Dealers on the Move is brought to you by
Pinion.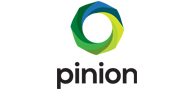 Get ready for growth! Take a deep dive into financials, project ahead, benchmark against the industry, and get tools to make sound decisions that strengthen your operations and position your dealership for long-term success.
---