Townline Equipment, a family-owned Kubota dealership group with locations in New Hampshire and Vermont, has purchased the 3 Sharon Springs Garage Kubota dealership locations in Troy, Sharon Springs and Oneonta, N.Y. With the acquisition, Townline adds their third, fourth and fifth locations and expands its service area from central New Hampshire and Vermont through the Albany area and central New York.
Townline will offer the full line of Kubota products at all 3 locations including tractors, compact construction equipment, utility vehicles, turf and hay products. Townline will also be offering products from Land Pride, Stihl, Bush Hog, FAE and more.
"We're now 65 employees strong, and we look forward to bringing more jobs to Troy, Sharon Springs and Oneonta in the immediate future as we grow our service teams and expand our product and service solutions," says Townline Equipment President Matt Marrazzo.
For the latest news on dealer growth, including acquisitions, consolidations and new locations, visit our
Dealers on the Move feed
.
Dealers on the Move is brought to you by
Pinion.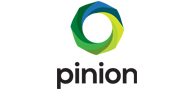 Get ready for growth! Take a deep dive into financials, project ahead, benchmark against the industry, and get tools to make sound decisions that strengthen your operations and position your dealership for long-term success.