In a year that brought new challenges and unknowns as dealers figured out how to adjust business amid the COVID-19 pandemic, John Deere dealer RDO Equipment Co. was thrown another blow when two members of the Agriculture Division's leadership — Vice President of Sales Mark Kreps and Vice President of Midwest Agriculture Steve Connelly — were killed in a car crash in August. With those challenges, it was not an easy time for new leadership. But, the dealership was able to draw from its bench and in early October announced Daryl Shelton would transition to the role of executive vice president of the agriculture division. 
Shelton joined RDO in 2010 as a general manager in the Construction Division with responsibility for the Irving and Fort Worth, Texas, locations. He was promoted to vice president in 2012, and eventually to executive vice president in 2017 with responsibility for the Midwest Construction and Texas Construction regions. Prior to his career with RDO, Shelton worked for Ag-Power in Texas, fulfilling general manager and sales management roles for 5 years. 
He also spent 10 years with John Deere in a variety of finance, dealer development, territory and product marketing roles. He's also a small producer with a cow-calf operation in Texas. 
Farm Equipment caught up with Shelton about 4 months into the new job to learn more about his expectations for the dealership group in the year ahead. 
Farm Equipment: How would you describe your leadership style and how will you work from your base in Texas and RDO's large and diverse AOR?
Shelton: My style is best described as boots on the ground. I'm not one to manage a business behind the desk, so to speak. COVID-19 has made it a bit more difficult to be physically present as much as I would like because we have been restricting travel, but I have made it work so far and have plans to travel a lot more as soon as I'm able. Frankly, approaching management in this way really allows you to stay connected to the team. 
We need to be out with the team and with the customer and be able to listen to how we need to adapt our business along the way, and what support and resources we need to provide. 
---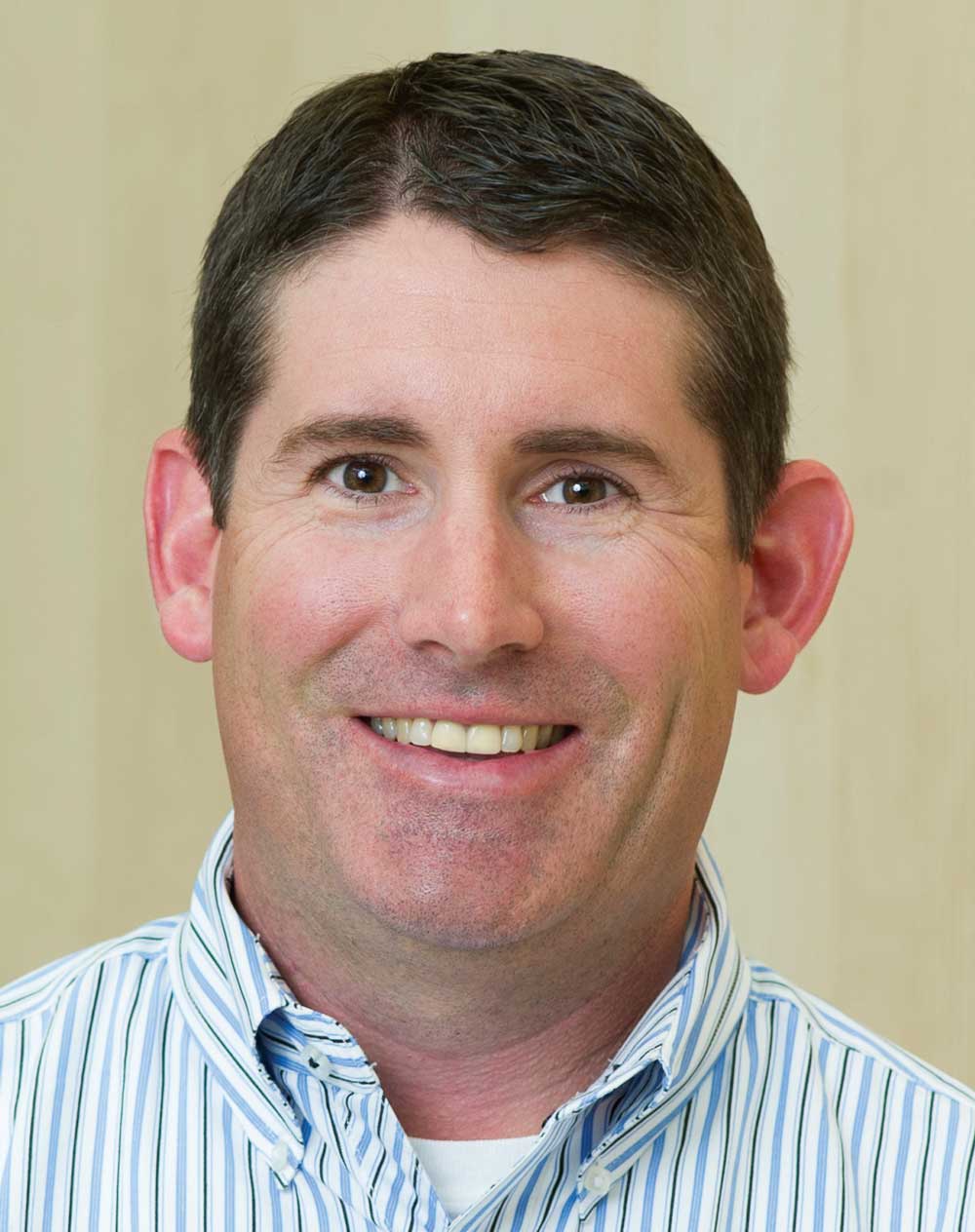 "All of our team knows our financial performance and their local performance. We believe transparency is what builds trust and allows each teammate to be able to ask the question of, 'Well, why are we doing that?'…" – Daryl Shelton
---
With our diversity, both geographic and in customer segment and product segment diversity, if we did not take that approach, it would be a little more difficult to have that extremely strong culture that we have — that employee-centered and customer-focused culture that RDO is known for. So much of that is our leadership team is in the field. 
We are blessed to have an amazing support team with our field support office in Fargo that takes care of many of our administrative and back-office needs. Having that structure allows the rest of our team members to live in the markets we serve, which helps us keep a close ear to the ground, so to speak. It is so important that we have that key general management in the field, close to our team and close to our customers. The decisions have to be there. It always has been RDO's approach that we maintain that decision-making there closest to the customer. 
Our customers need to know that we have size and strength to deliver great solutions, support and services across the board. But really, our intention always is to have the decisions made locally, and that the customers feel that our business is locally run. 
FE: With so many locations, what else are you doing to maintain RDO's culture across the organization?
Shelton: It's letting a region have its own synergies and coming up with its own solutions because there is a certain sense of empowerment and stewardship from that. At the same time, it's important that we have and share those consistencies with other parts of the company. Specifically, we all share a stakeholder mindset. We talk a lot about managing for stakeholders and have a clear communication for our business strategies tied around those stakeholders. We share that within our team and make sure we can drive those consistencies, but also know that it's OK for a region or store or a pod of stores to have its own personality. And that will naturally happen just because of regional differences so there is no reason to resist it. 
Overall, to me, there are so many positive outcomes that can happen through open communication with each other and we model the way for each other. As much as anything, our company's culture being tied around transparency is very unique. We are an open book to our team. We plan monthly open book meetings, share our results — both market and financial results — and also share in the wins. We want to share the successes they have. All of our team knows our overall divisional financial performance and their local performance. All of them have access to all of that detail as well. We do that because we strongly believe that transparency is what builds trust. That transparency is what allows each teammate to be a part of the decision-making process and to be able to answer the question of, "Well, why are we doing that?"
We, as a senior leadership team, make sure we take that time and share where we are as a company and how performance is going at a local and regional level. 
FE: What part of the business are you focused on growing in the short term?
Shelton: There are a couple areas within our agriculture division that I think will continue to grow. One, we want to be aligned with our manufacturer partners. And mainly being with Deere here, we are certainly looking at where they're headed in precision and precision technology. For us, we have a large investment in our precision team and our product specialists and agronomists in the precision side of the business. We have an opportunity to continue to grow our services there. 
When you couple that with our strong aftermarket support and how difficult it is for our customers to find qualified labor, in turn, there is some continued opportunity to take pressure off of their operations from us doing that specialized service work. 
And then there is opportunity for us to expand in specialty crops. If you look at our Southwest operations with produce, what we do with our RDO Water business and overlapping our technology or our precision capabilities, there's opportunity with the machinery, and also with water distribution, nutrient placement and overall services. We can look for opportunities to take some of those stresses off our customers. 
When you look at a broad area of growth and differentiation, we need to continue to be market leaders in precision, precision technology services, as well as just general agronomic services like I mentioned.    
FE: What do you view as the biggest challenges facing the ag industry and dealers right now?
Shelton: From a dealer standpoint, there is no doubt it is the continued labor challenges, particularly among technicians, and we have to keep asking ourselves 'How do we continue to bring talent into our businesses?' Having the young talent want to come into the business and stay in rural markets is essential in order to expand our aftermarket and support capabilities in those rural markets, including some of the high labor intensity that our RDO Water business and services bring. 
I think any dealer you talk to would say they could produce more and do more for their customer base, but the limitation is often how much skilled labor is available. That creates the pressure of growing our own and being focused on acquiring that young talent, and getting the years of experience and retaining them in our rural markets for our long-term sustainability. 
FE: How is RDO approaching that, in terms of attracting those people you need or developing people internally? 
Shelton: For technicians, we leverage our Access Your Future program. We work closely with technical schools to recruit that next young technician early on and hope that they will grow with us. 
We also take a strategic view of how we build our future dealership leaders. That program is two-fold: internal and external. First and foremost, we focus on hiring well and identifying young talent early in their careers. We certainly want to give our leaders who have potential the opportunity to grow with us and give qualified team members training that leads to promotion opportunities. 
The second part of our talent development is looking outward and recruiting new team members when we cannot fill positions from within our ranks. 
I think our business is strongest when we have a balance of both of those; when we developed our future leaders and are promoting within to give those opportunities, but also making sure we are diligent in our hiring practice to find good talent and experience. In particular, we have to be really diligent and scrutinize to make sure we are hiring for culture fit when going outside. We are hiring for that culture fit, both for our organization and for the individual — we want everyone to feel good about the partnership we are about to embark on, because we want it to last. And when we do that, we have great success. 
One way that we provide leadership opportunities for our team members is our Management Institute. That is a 30-month program that up-and-coming managers are nominated for or raise their hand to indicate their interest. The program gives those managers the opportunity to participate in learning solutions designed to give them knowledge and experience that is important, both for development in their current role and for greater responsibility in the future. 
The Management Institute focuses on content aligned to developing self, developing others and delivering results. This program helps build our bench strength and increase our management acumen. And later in 2021 here, we'll roll out our 5th group to cycle through the Management Institute Group. 
A program like this one also continues to be the tentacles of that culture — allowing cultural characteristics to show up in many different places. That group gets to work and have meetings in the different regions that we serve, which gives them a broader perspective of our business. The neat thing with that program is our leadership team runs it. Our vice presidents, executive vice presidents, COO, the whole leadership team — all are mentoring those individuals. Our participants are learning, but those who have graduated from the program are getting the opportunity to reciprocate what they have learned in the past. You get that multiplier factor out of the individual there. The impact of these programs is three-fold in that we are building the bench strength for our future managers, strengthening connections between our managers and leadership team and reinforcing that culture piece too.
FE: We were shocked and saddened by the news of Mark and Steve's passing. How has the dealership come together to recover from that tragedy?
Shelton: It is still a shock. I think the key for our team is we lean on one another. We are stronger as one. There are times that, in turbulence, we have to group up and be an ear, just taking time to listen. But mostly it is making sure that we all know that we are stronger as one, and that we have to lean on one another. 
Both of them have a legacy in our business. Think about how each one of those guys have touched our business. We have to honor that legacy. And if we do, then that helps us move forward too. But it also helps us gain strength. 
When I think about Mark, one of our core values is build customers for life. There was not anyone better at finding solutions, connecting those solutions and understanding our full offerings of how we can help our farm customers as Mark. He had a special ability to connect with the customer and offer those solutions, and his genius enabled him to do that. And for us, we have to honor that. 
You take someone like Steve, he was the epitome of partnering with employees, another of our core values. He knew our team and made a special connection with every person he met. And so, when our team reflects back and asks how do we keep moving on? Well, we continue by living up to their legacy. 
We are really leaning on one another to be stronger, and in essence, understanding what both of those leaders meant to our organization. It allows us at this point to reflect back. And if we can better ourselves both individually and by being a better business, again by focusing on our employees and our customers, then, in my opinion, we are living in a way that they represented the business.