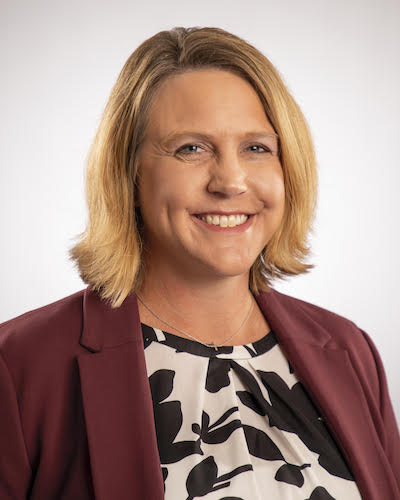 On Monday, Nov. 2, Mindi Vanden Bosch will move to the role of Managing Director of Forage Solutions at Vermeer Corporation. After gaining wide experiences across different parts of the Vermeer business for the past 12 years, Vanden Bosch will lead the product development, commercialization and customer support of the company's comprehensive lineup of innovative hay tools and feeding solutions. 
Vanden Bosch is the granddaughter of Vermeer founder Gary Vermeer. She takes the helm of the Vermeer Forage business at a time when the company is experiencing strong growth in the sales of its hay tools line-up, has expanded its product portfolio into the feeding solutions arena through the 2019 acquisition of Schuler Manufacturing, and successfully commercialized the world's first self-propelled baler.

"Next year, our company will be celebrating the 50th anniversary since Gary Vermeer changed the farming landscape as he introduced the big round hay baler to the world," said Jason Andringa, CEO, third generation family member and brother to Vanden Bosch. "Having Mindi build on Gary's legacy of leading a highly innovative group passionate about agriculture is exciting for our family as we continue to help farmers and ranchers find a better way to harvest, handle and feed hay and forage products."

After spending the past 2 years engaging new Vermeer Forage dealers across the U.S., Vanden Bosch is looking forward to stepping into this role. "To have grown up around this part of the business and today to be able to lead this team is an honor. I am confident in the team we have and their drive to serve the farmers and ranchers feeding and fueling their communities across our country," said Vanden Bosch.

Before joining the company, Vanden Bosch spent time in both the banking and manufacturing industries in Michigan. She holds a bachelor's degree from Calvin College in Grand Rapids, Mich., and an MBA from Davenport University in Grand Rapids, Mich.. She, her husband and three children live in Pella, Iowa.
Related Content:
You can hear from Vanden Bosch in a special podcast here [Podcast] Conversations with Ag Equipment's Entrepreneurs: Vermeer Manufacturing