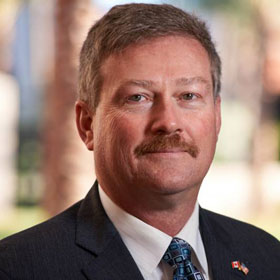 March 27, 2020 — While their Western Equipment Dealer Assn. (WEDA) offices in Kansas City and Calgary are closed, call volume from dealer members to association staff is 3 times higher than normal this week, says John Schmeiser CEO.
According to Schmeiser, most pressing in the minds of dealers this past week was confirmation of farm equipment dealers' designation as essential businesses, supply chain issues and ensuring the U.S.-Canadian border would remain open, all of which are in positive positions.
The interactions of the last 24 hours, he says, have now pivoted to seeking how to most safely and best interact with customers as seeding and planting approaches, and in sorting out the details on the government support programs and what they mean.
"The announcements out of Washington and more recently in Ottawa were very well received," Schmeiser says of the forgivable loans and subsidies, including Canada's announcement 75% support of salaries and wages. "Whether it'll be sufficient or not is another unknown, but for now it'll mitigate further layoff concerns, and, I think in Canada, maybe reverse some decisions."
The Covid-19 crisis comes at a very difficult time of year for dealer cash flows, particularly as many dealers' payment for stock are coming in April, he says.
He also has heard of machinery cancellations by farmers who had not yet taken delivery and added that some of the manufacturers appear to be stepping up to assist dealers in this situation. With fewer wholegoods sales going to happen this spring, he adds that dealers expect their parts and service to hang together well. In fact, Schmeiser has been notified by dealers looking to increase parts inventory and looking for the association's assistance in conveying the need for manufacturers to come with more attractive terms that can allow them to build up their parts supply.
With concerns about the OEM captive financing companies subjected to higher cost of funds than traditional banks, his offices are also providing additional resources on lending sources, says Schmeiser.