Morris Sales & Service, a dealership owned by Morris Industries, will be permanently closing on March 12.
The company announced in a press release that it plans to shut down the dealership due to it being "unable to generate the liquidity required for continued operations."
The location had been in service for 53 years. The Morris Industries stated it is, "confident that surrounding dealers will be able to support the needs of existing and future customers of Morris branded products."
Morris Industries has been under creditor protection since January 3.
For the latest news on dealer growth, including acquisitions, consolidations and new locations, visit our
Dealers on the Move feed
.
Dealers on the Move is brought to you by
Pinion.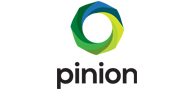 Get ready for growth! Take a deep dive into financials, project ahead, benchmark against the industry, and get tools to make sound decisions that strengthen your operations and position your dealership for long-term success.