SCOTTSBLUFF, Neb. — 21st Century Equipment began construction in early June on a new facility in Burlington, Colo., and a major shop expansion to its Flagler, Colo., locations. These facility upgrades will increase parts availability, improve equipment service capabilities and enhance the overall customer experience for customers in the Burlington and Flagler areas.
The project will include a 33,000 square foot building in Burlington that will be built at their present location directly east of the current main facility. The design of this building is similar to the Company's Sidney, Neb., location that was built in 2008. Once the new structure is complete, the old buildings will be removed. The estimated completion date for Burlington is February 2020. The General Contractor is Skarco Inc, a highly qualified local Burlington contractor.
The addition in Flagler will consist of a 12,000 square foot shop addition extended to the north, connected to the main building by a breezeway that includes a Service Manager office and new rest rooms. The estimated completion date for the Flagler project is Oct. 2019. Skarco Inc. was also the successful bidder on this project.
The company's CEO, Owen Palm, stated, "As farm equipment has gotten larger and larger, we have literally outgrown our current facilities in both Burlington and Flagler. These are long-term, stable locations that we believe will continue to grow. Making this sort of investment is a strong commitment by our Company to the communities of Burlington and Flagler, as well as to the employees at those two locations. I know the employees are really excited at the prospect of new facilities and a much-improved working environment".
21st Century Equipment is committed to the ongoing success of our customers and the communities they serve. The parts inventory in Burlington will be significantly broadened and expanded. The Burlington service shop will be expanded and include overhead cranes to improve efficiency and turnaround time on equipment repairs and maintenance.
The Flagler service shop expansion will also include an overhead crane as well as provide several additional bays for equipment service and maintenance which will allow them to more efficiently serve customers.
21st Century Equipment is multi-location John Deere dealership organization, with 16 locations serving ag producers in western Nebraska, northeast Colorado and southeast Wyoming.
For the latest news on dealer growth, including acquisitions, consolidations and new locations, visit our
Dealers on the Move feed
.
Dealers on the Move is brought to you by
Pinion.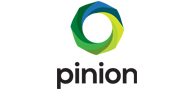 Get ready for growth! Take a deep dive into financials, project ahead, benchmark against the industry, and get tools to make sound decisions that strengthen your operations and position your dealership for long-term success.