For the latest news on dealer growth, including acquisitions, consolidations and new locations, visit our
Dealers on the Move feed
.
Dealers on the Move is brought to you by
Pinion.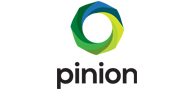 Get ready for growth! Take a deep dive into financials, project ahead, benchmark against the industry, and get tools to make sound decisions that strengthen your operations and position your dealership for long-term success.
Brandt Agricultural Products announced Wisconsin-based Tractor Central is the newest addition to its growing Midwestern dealer network. Tractor Central has 10 locations across west central and northwestern Wisconsin.
"This is an exciting day for us. Tractor Central is a highly-respected group with a solid history and a strong reputation, and we're pleased to be adding them to our team," says Brandt Agricultural Products' general sales manager, Arnie Josephson.
"We want only the very best for our customers and were searching for a company that could supply superior grain handling product along with prompt parts and service," says Tractor Central's New Equipment Manager, Joe Weber. "Other Deere dealers were telling us good things about Brandt, so we investigated, made the leap and now customers will be able to get quality Brandt equipment from Tractor Central."