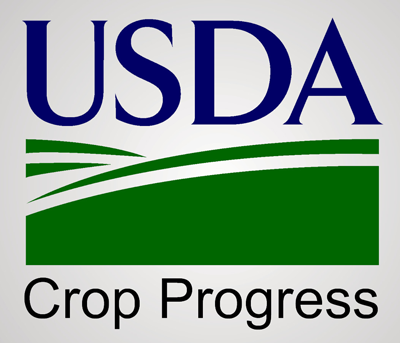 National crop condition ratings for both corn and soybean crops were steady in the past week and remain above a year ago, but ratings for individual states, and regions within those states, vary widely.
According to USDA's Crop Progress report for Aug. 15, 74% of corn acres are in "good" (53%) or "excellent" (21%) condition through this past Sunday. This compares with 74% the previous week and 69% last year at this time.
Nearly three quarters (73%) of corn is currently in the dough stage vs. 53% last week and 65% a year ago. The 5-year average for this date is 60%. Meanwhile, 21% of U.S. corn acres are in the "dented" stage, which is on pace with the 5-year average and 3% ahead of last year's crop.
The condition of the soybean crop is rated as 72% "good" (55%) or "excellent" (17%). This is the same as condition from the previous week. Last year on this date, only 63% of the soybean crop was rated as "good" (49%) or "excellent" (14%).
With 95% of soybeans "blooming," this year's crop is up from the 92% a year ago and up slightly on the 5-year average of 93%. Soybean acres "setting pods" are estimated to be 80% vs. 69% the previous week, 76% a year earlier and the 5-year average of 75%.