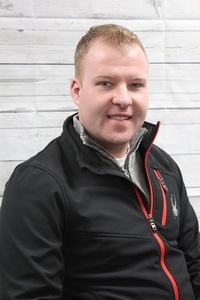 QUINCY, Ill. — Titan International Inc. has named Brice Howell the manager of associate dealer programs. Howell will oversee the brand's continued effort in strengthening dealer relationships through streamlined and goal-driven planning.
"Our dealers are the lifeblood of our business, and we see Howell as the bridge between our product and service offerings and what our dealers need to succeed in running their farm and OTR tire businesses," says Paul Reitz, president of Titan. "We're very enthusiastic about this next chapter as we continue to create more growth opportunities for our world-class dealer network."
Howell brings a strong agricultural background to his position at Titan. He graduated from Black Hawk College with a degree in agricultural business and equine science. Upon receiving his degree, Howell began his career at Greentown Equipment Inc. and Dirt n' Turf Sales and Rentals. Prior to joining Titan, Howell was a sales development manager for Mitas Tires North America.