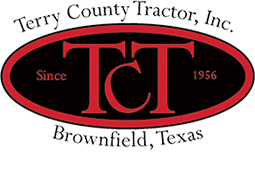 More Dealers on the Move

For the latest news on dealer growth, including acquisitions, consolidations and new locations, visit our Dealers on the Move feed.

Dealers on the Move
EAST BERLIN, Pa. — GVM announced that its dealer network has expanded. Terry County Tractor will carry the Mako sprayer line and serve Arizona, California, New Mexico, Oklahoma and Texas.

For the past 60 years, Terry County Tractor has been a trusted and highly respected ag dealer, selling and servicing some of the best lines in the business. Under the leadership of current president and owner, Doug Melcher, the dealership became one of the highest volume small sprayer dealers in the U.S. Today, the dealership continues to expand and recently moved into a newly built 23,000 square foot facility in Brownfield, Texas.

Regarding his decision to add the GVM Mako sprayer line, Melcher says the decision was "clear and simple." Melcher states, "The market needs a 400 gallon sprayer, and I'm confident that our customers will love the product."
GVM's National Sales Manager Terry Bowling has mutual feelings about the new partnership. "Doug is an innovator and has a passion for spraying and spraying equipment. He has a prestigious reputation in the south for sustainable farming practices and crop management.
"He will certainly be a well-trusted and knowledgeable source in all territories," Bowling says.                           
About Terry County Tractor Inc.: Terry County Tractor was founded in 1956 by Frank Melcher. It began as an Oliver dealership and eventually added the Massey Ferguson and Kubota lines. Doug Melcher, current president and owner, joined the business in 1977 after college. In 1997, the pair took on the SpraCoupe line and were proudly named highest volume dealer in North America for the final years the machine was available. Frank passed away in 2012, and Doug continues to lead the business. In January 2015, Terry County Tractor moved into its new facility and added the GVM Mako to their equipment line-up.