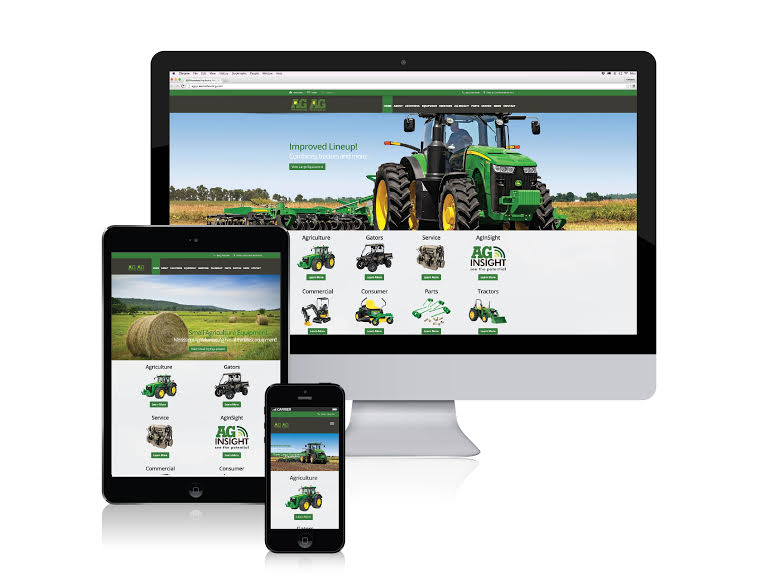 Mississippi Ag and Arkansas Ag announces the launch of agup.com with the help of Team SI, a digital marketing firm based in Little Rock, Ark.

The new Mississippi Ag and Arkansas Ag website features a modern design that is responsive to fit any screen.

An equipment feed allows users to search through the dealership's entire inventory and filter through the types of ag equipment that available.

If a user needs to see the status of an order, he or she can search using the eServices tab. This section allows Mississippi Ag and Arkansas Ag customers to view their parts invoices and work order history over the past five years.

A weather tab provides the forecast based on the user's current location. The new site features social media integration and direct links to Mississippi Ag and Arkansas Ag's Facebook, Twitter and Instagram pages, where company products and specials will appear on a regular basis.
The site will strengthen relationships with current customers with expanded service and parts the site offers.
The site also provides a detailed company directory that allows customers to easily find the nearest dealership location with driving directions.
Kinnsey Appleberry, marketing manager at Mississippi Ag and Arkansas Ag said, "At Mississippi Ag and Arkansas Ag we want to serve our customers the best way possible. With our new website, customers have the ability to search our inventory, order parts online, or schedule a service call at their local dealership. Team SI has developed an online storefront for us that we are very proud of."
According to Tim Whitley, Team SI Founder and president, the new site and brand refresh are aligned with Mississippi Ag and Arkansas Ag's strategic vision for growth and expansion in the digital world.
"At Team SI we've built our reputation on creating integrated solutions that deliver what equipment dealers value most: meaningful, positive and measurable impact toward their marketing goals. Agup.com is much more than a static brochure site. It is a full-featured online storefront that will enhance the user's overall experience and accelerate Mississippi Ag and Arkansas Ag's growth for years to come. The equipment business is extremely underserved when it comes to digital marketing, and it is vital to remain competitive in any market in today's society. Mississippi Ag and Arkansas Ag has taken the leap to further success with this new website, and we're eager to develop the future with them."