PELLA, Iowa – Vermeer Corp. recently announced that Nathan Guess has been named managing director of Forage Solutions. The company also announced that in addition to his role as chief marketing officer, Mark Core will now provide senior leadership to the forage segment as executive vice president of Forage and Lifecycle Solutions.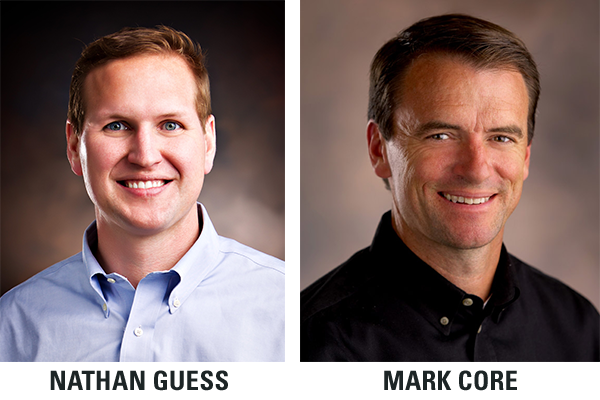 Guess joins the Vermeer leadership team after having served nearly 2 years as senior director of Global Marketing and Brand at Vermeer. In his new role as managing director, Guess will oversee sales, marketing and product development for Vermeer Forage Solutions globally.
"In Nathan's time at Vermeer, he has demonstrated a genuine leadership capability that will serve the forage segment well as Vermeer continues to develop and market productive solutions for beef and dairy producers as well as the emerging biomass market," said Vermeer President Jason Andringa.
Prior to joining Vermeer in 2013 as senior director of Global Marketing and Brand, Guess served as vice president of Sales and Marketing at XL Specialized Trailers. Raised in Newton, Iowa, he graduated from Luther College with a degree in Business Management, and holds an MBA from the Thunderbird School of Global Management.
Mark Core, executive vice president and CMO, is responsible for delivering a consistent and premium experience for Vermeer customers by directing the integration of a corporate brand, marketing, external training, interactive engagement, research and parts distribution system that reaches across 500+ agricultural and industrial equipment dealerships and 13 affiliated organization locations serving customers on six continents.
"Mark's experience and leadership made him the right person to lead the forage segment as Vermeer expands its footprint and forges strategic business partnerships around the globe," said Andringa.
Core joined Vermeer in 1996 as manager of external training and dealer development and was later promoted to the Executive Team as vice president of the company's Ag Product Group in 2002. Through the years, his leadership expanded to include oversight of global parts distribution, all marketing, external training, research and dealer development, which culminated into his appointment as chief marketing officer in 2013 and executive vice president in 2015.