More importantly, the underlying strength of farmers built up over the past several years of robust business levels remains intact. (USDA's forecast for the farm sector balance sheet.) Of course, it's still up in the air, but it shouldn't come as a total surprise if ag equipment sales pick up in December. First, while the cash crop segment of the industry undergoes a market "correction" in a downward correction, the livestock and forage segment is heading in a very positive direction.
Deere highlighted this during its August/September investor presentation. In short, U.S. farmers are still well situated financially. And when the more generous Section 179 depreciation finally gets passed by Congress (most likely after the November elections), many will still need to find ways to reduce their tax burden.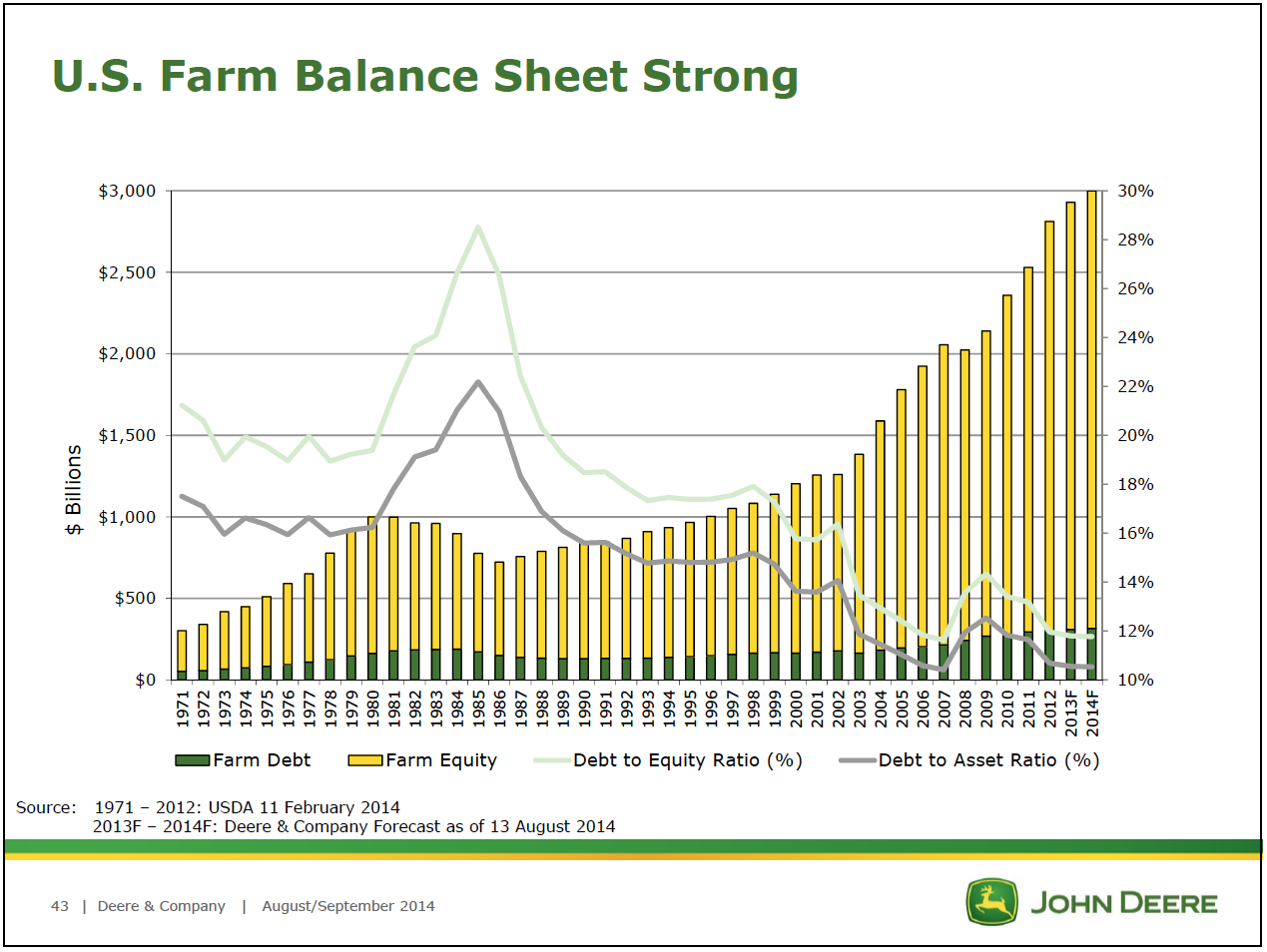 While some adjustments are taking place, farm sector debt ratios remain near post-1970's lows. According to USDA, the rate of growth in farm assets, debt and equity is forecast to moderate in 2014, the result of an expected decline in net farm income, higher borrowing costs, and moderation in the growth of farmland values.
The value of farm assets is expected to rise 2.3% in 2014, while farm sector debt is expected to increase 2.7%. Even with the expected slowdown in asset growth, the sector's financial position remains strong due to the historically low level of debt relative to assets and equity. The sector continues to be well insulated from the risks associated with commodity production (such as adverse weather), changing macroeconomic conditions in the U.S. and abroad, as well as fluctuations in farm asset values that may occur due to changing demand for agricultural assets.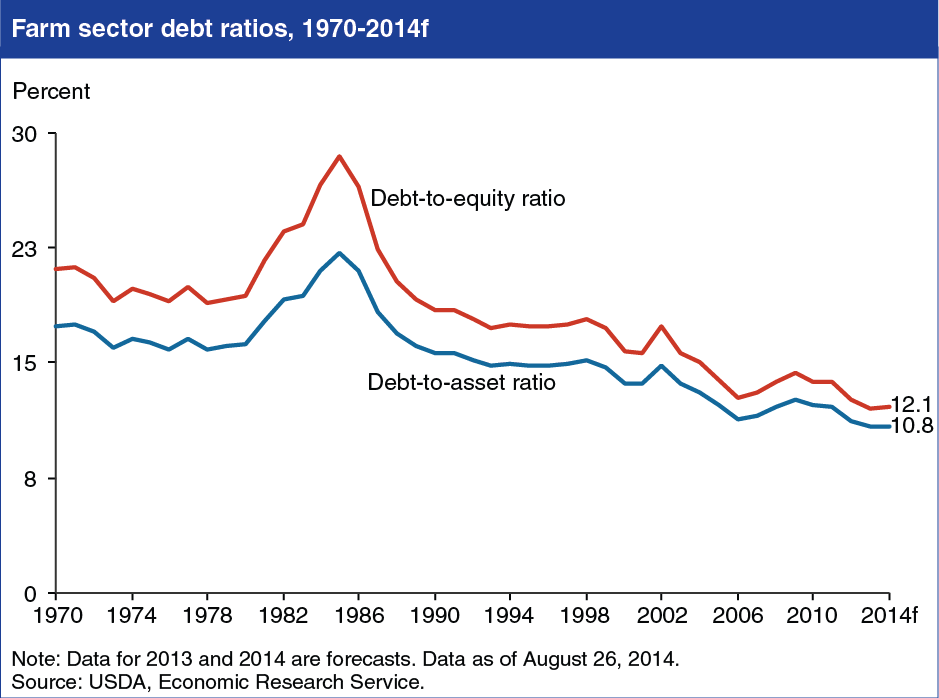 There's little doubt that higher depreciation allowances will kick in before the end of the year. (See "Is AGCO Gaining Market Share," in this issue of E-Watch for comments pertaining to Section 179.) While the majors aren't building this into their outlooks, they say they're confident it will take place. The only questions are, how much and for how long?