If nothing else, the decade ahead won't see the extreme volatility in grain prices that the past decade saw, and will be replaced by stability and less uncertainty, according to the latest edition of the U.S. Baseline Briefing Book.
Whether this is a positive or negative for the farm equipment business remains to be seen.
According to the report, published in March by the Food and Agricultural Policy Research Institute (FAPRI) at the University of Missouri, the price of corn ranged from a low of $2 per bushel in 2005-06 to $6.89 in marketing year 2012-13, a range of almost $5 a bushel.
Corn prices in the next 10 years are projected to range by only 55 cents a bushel, from $3.63 in 2014-15 to $4.18 per bushel in 2020-21.
Corn Per-Bushel Price Projections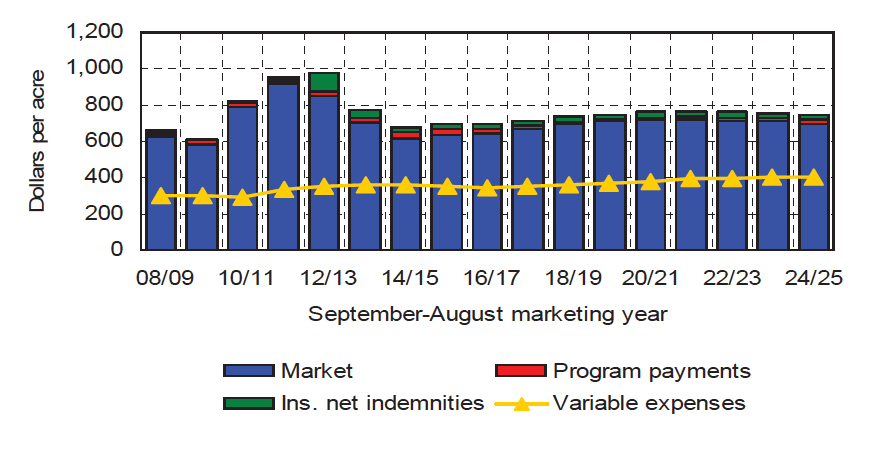 The same pricing trend is forecast for soybeans and wheat. From a low of $5.66 a bushel in 2004-05 to a high of $14.40 in 2012-13, a swing of $8.80, the per-bushel price of soybeans in the next 10 years will range only $1.16, from $9.29 in 2015-16 to $10.45 in 2021-22.
Soybean Per-Bushel Price Projections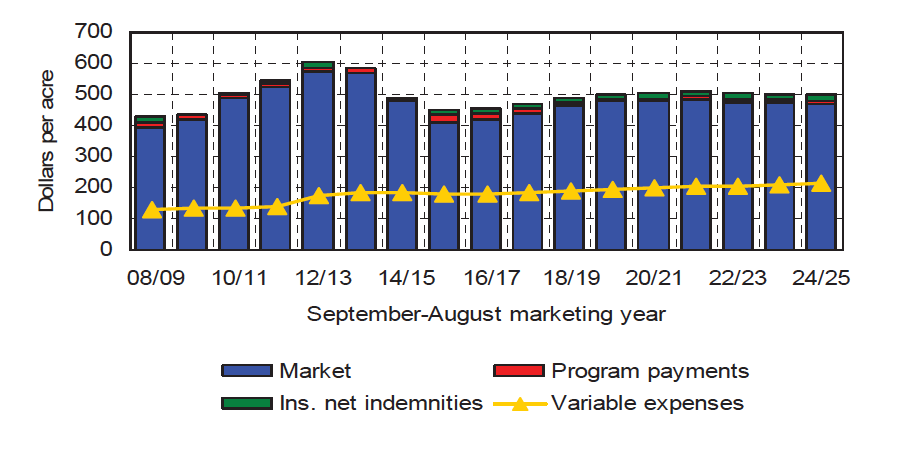 While the price of wheat isn't projected to get anywhere near its average per-bushel price in 2012-13 of $7.77, it isn't expected to get to the low price of the past decade of $3.40. That swing of $4.37 per bushel in the past 10 years is forecast to only be about 0.96 cents a bushel in the decade ahead, ranging from a high of $6.13 in 2014-15 to a low of  $5.17 the following year.
Wheat Per-Bushel Price Projections