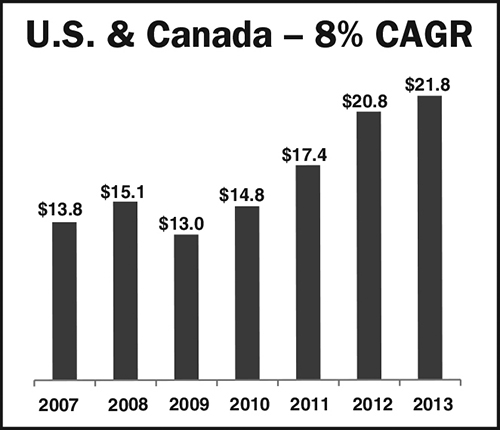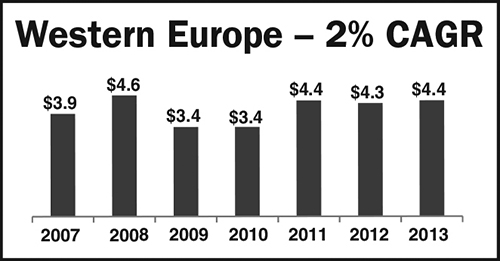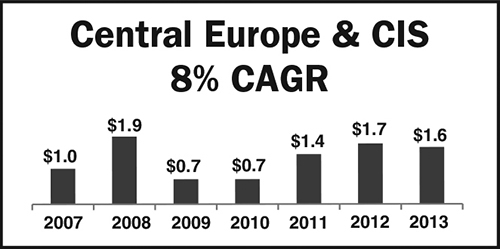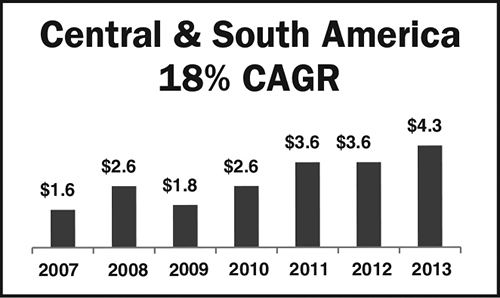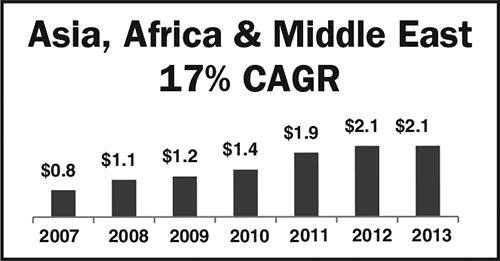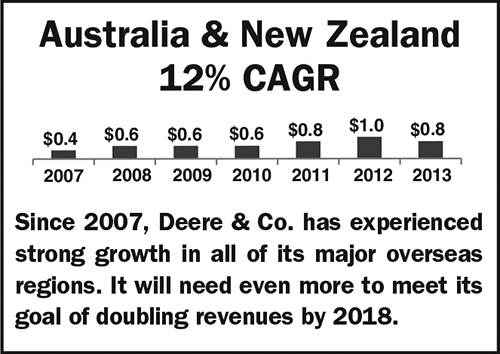 A little over 3 years ago in February 2011, Deere & Co. Chairman and Chief Executive Samuel Allen said he wanted to deliver three times as much profit at normal operating volumes and to double the company's annual sales to $50 billion by 2018 as part of his John Deere Strategy.
For the company's previous fiscal year that ended October 31, 2010, Deere earned $1.87 billion on total sales and revenue of $24 billion.
Following Allen's challenge, Ag Equipment Intelligence heard from several long-time Deere customers, as well as dealers, who speculated that the company would double revenues primarily by raising prices on its new machinery.
As we wrote at the time, "While farmers can expect higher prices for ag equipment of all colors in the next several years, it's doubtful Deere can double its sales through price increases, especially if it hopes to retain its position as the world's largest farm machinery maker. Based on the huge investments overseas, it's a better bet the company is looking to foreign markets to grow sales of both its farm and construction equipment." (See March 2011 Ag Equipment Intelligence.)
Aided by the introduction of Tier 4 engines, the comment about raising prices may have been truer than anyone imagined at the time.
But it has been Deere's investments in overseas manufacturing and distribution operations that appear to be making the biggest contribution toward achieving Allen's goal.
In its May/June 2014 presentation to investors, Deere highlighted the worldwide regional growth it has experienced since 2007, which are illustrated in the charts shown on this page.
For the record, Deere ended its 2013 fiscal year with slightly over $36 billion in total revenues, $10 billion more than it reported in fiscal 2010.
Earnings for the period came in at $3.54 billion.