In this episode of Farm Equipment's Thought Leader Series, Associate Editor Ben Thorpe sits down with North American Equipment Dealers Assn. (NAEDA) Vice President of Government Affairs Eric Wareham.
Colorado right to repair House Bill 1011 passed a vote in the Colorado Senate on March 16. According to a March 16 report from Colorado Politics, the bill would "require manufacturers to sell tools, parts and digital access to farmers and independent repair shops to diagnose and fix problems with equipment, beginning in 2024." The bill was approved by the Colorado House of Representatives last month.
NAEDA Vice President of Government Affairs Eric Wareham breaks down what the bill contains, its future path and how it might affect dealers in Colorado.
The Thought Leader video series is brought to you by Laforge.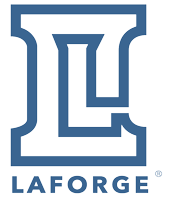 Laforge branded front 3-point hitch systems have been available since 1979. Laforge Systems was established in 1991 as the first step in a carefully planned expansion to support Laforge's growing number of dealers and customers throughout North America. The company quickly became a world leader in technology related to tractor-implement interaction, tractor ballasting and weight transfer.