Listen to the AUDIO VERSION of this podcast.
In this episode Casey Seymour of Moving Iron LLC  visits with Alan Hoskins, president and national sales director of American Farm Mortgage. They discuss interest rates and working with farmers to strategize what the impact of rising interests rates will look like and how to minimize that impact. 
Hoskins discusses the need to be ready to talk to farmers about the difference between trading in a unit vs. updating the technology on it.
He says, "I think there's more salesmen in your industry that are doing a really good job of this every day. I think they're helping educate those borrowers. I personally love it as a banker when a borrower comes in and they're prepared to have that discussion.
---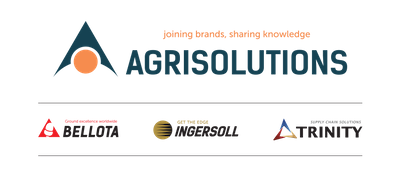 Farm Equipment's podcast, Used Equipment Remarketing Roadmaps, is brought to you by Agrisolutions.
Improve performance and durability with a wide range of premium tillage parts and extended life solutions, with Agrisolutions. As the market leader in wearable parts, components, accessories and solutions for tillage, seeding, planting and fertilizing, Agrisolutions is proud of their purpose - to build and feed the world. To learn more about Agrisolutions and their globally recognized brands, such as Bellota, Ingersoll Tillage and Trinity Logistics, visit Agrisolutionscorp.com.