Focusing on ease of use (quoting and issuing contracts) RE: Extended Service Contracts, the dealer experience (account management), the customer experience (claims), and best in class parts and labor reimbursement.
When: December 15 at 2pm Central Time
Click here to register for free.
Note: all webinar registrants will receive a link to the replay within 48 hours of the event's conclusion.
This FREE webinar is brought to you by Farm Equipment and North American Equipment Dealers Association (NAEDA).
Email Kim Schmidt at Farm Equipment with any questions about the webinar.
---
About the Speakers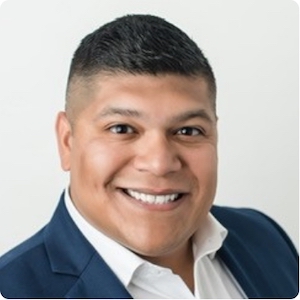 Edgar J. Gonzalez – Vice President, Strategic Development
3 years in his current executive leadership role within SEIS, Amynta Group
4.7 years with CNH Industrial, specifically the CASE Construction brand leading Product Support teams, After Sales Solutions for North America, (US & CA)
5 Years dealer experience, various service management roles (CASE, TAKEUCHI, Kubota brands)
4 years, concrete construction, specifically road, and bridgework, parking garage, and high-rise experience.
As the VP of Strategic Development, Edgar J. Gonzalez is responsible for growing the business by seeking out creative and robust partnerships as well as continuously developing innovative solutions within our space. Edgar has over 17 years in the Construction industry as whole at various levels of leadership plus his current role, including: time spent at a major OEM, the dealership experience and valuable job-site acumen.
It is his passion to consistently seek out opportunities to provide best-in-class service for our partners in the form of groundbreaking warranty and Extended Service Contract solutions. Edgar consistently empowers those within the organization and his team to be creative problem solvers. Edgar's goals of improving the overall dealer experience as well as the end users by increasing equipment uptime; is dependent on his willingness to continuously improve and/or innovate products. Most importantly is maintaining a level of synergy to deliver tremendous results to dealer partner teams from start to finish – from Dealer principal or executive sponsor to sales manager to service and warranty leaders. 
Edgar's passion and dedication to the construction business has heavily contributed to his success within this industry.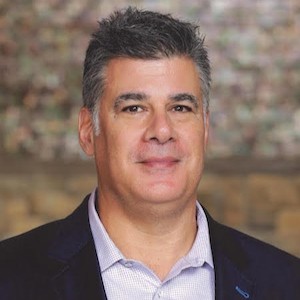 Brett Davis – Senior Advisor
25 years with CNH Industrial:
Vice President New Holland
President / Chairman CNH Industrial Capital
Various expat roles in South America and Europe
Currently serving as an advisor for:
SEIS, an Amynta Group Company
Transct
Mazer Group
Rinaldi Advisory Services
Brett is a trusted business partner and transformation specialist with 20+ year executive career with CNH Industrial, NYSE CNHI. Ignites results, increases revenue, and drives expansion into new markets to deliver on rapid growth and scale-up needs in financial services and brand management in the agricultural and industrial equipment industries. A licensed attorney, Brett's legal expertise includes contract preparation and negotiations, launch of new businesses, integration of operations, implementation of fast-start programs, and leading M & A. initiatives. Brett has worked within a variety of restrictive, regulatory environments from financial and lending to manufacturing on multiple continents. A native Pennsylvanian, Brett attended The Pennsylvania State University where he earned a B.A. in Political Science, and Juris Doctor in Law. Fueled by a fundamental belief that investing in people will drive measurable results. "I find the right people, put them in the right places, provide the tools that ensure success and empower them to achieve." He has groomed a lengthy talent pipeline of senior leaders to grow operations and thrive in the most turbulent of economies around the world.  Brett develops strategies that bridge the gap between vision and profitable growth for companies across all stages of the business lifecycle. . Brett offers an extensive global network of business leaders cultivated from his service in expat roles in Brazil, Argentina and Spain. Adept at navigating regional and cultural differences, he quickly aligns with civic, business and agency leaders to drive success. Immersing himself and his family into international communities, he has served as School Board President at the International School of Curitiba in Brazil, led executive boards, and oversaw fundraising for local capital improvements. Brett is conversant in Spanish and Portuguese. Brett's board industry experience includes Equipment Leasing and Finance Association, Association of Equipment Manufacturers (AEM), National Hemp Association, Growth Energy, and CNH de Mexico.
---
Specialty Equipment Insurance Services
Specialty Equipment Insurance Services (SEIS), an Amynta Group company, is the world's largest equipment protection and insurance service provider. Since July of 2012, SEIS has delivered best in class enterprise solutions to Original Equipment Manufacturers, Dealer Networks and End Customers with products designed to build customer loyalty and increase market share. Serving customers in the United States and Canada, SEIS products and services include, but are not limited to, equipment protection for extended use, physical damage insurance, rental coverages, and dealer package coverages.
Amynta Group
Amynta Group is a premier insurance services company with more than $3.5 billion in managed premium and 2,000 associates across North America Europe, and Australia. An independent, customer centered and underwriting-focused company, Amynta serves leading carriers, wholesalers, retail agencies, auto dealers, OEMs, and consumer product retailers with innovative insurance and warranty protection solutions. Amynta operates through three segments: Managing General Agencies; Warranty, including automotive, consumer and specialty equipment; and Specialty Risk Services.
As part of the Amynta Group, we have the ability to deliver solutions to manage the risks of our customers in our chosen markets.