When it comes to taking in trades on farm equipment, the condition of the tires can have a big impact on the value of the equipment. Tires are one of the most expensive wear components on any ag tractor. Learn how to properly evaluate and measure remaining tread depth, read and understand all the markings on today's tires, and how to use the TreadSure® app to determine how much useful life remains with your tire.
TreadSure gives your used equipment listings a new level of transparency and eliminates misevaluated tires on your trade-ins with the new TreadSure Report. In this digital demo, you will learn more about:
New TreadSure 2.0 Release
Measuring ag tires with new TreadSure gauges
Creating a TreadSure Report on a Tractor
Adding a TreadSure Report to your listings or sharing with customers
This FREE webinar is brought to you by Farm Equipment magazine and Dawson Tire & Wheel.
Email Kim Schmidt at Farm Equipment with any questions about the webinar.
---
About the Speaker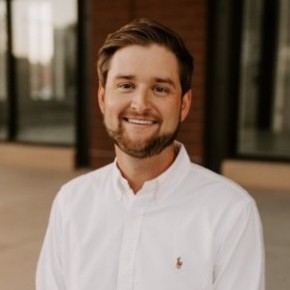 Preston Parmley has joined the TreadSure team as the Product & Sales Manager. He graduated from the University of Nebraska – Lincoln with a degree in Mechanized Systems Management. Preston first "caught the bug" for agriculture while working on his uncle's cattle operation and became passionate about emerging technologies during his time with the UNL-AIRE drone research program. After college, Preston started his career with Valley Irrigation as a part of the Product Management Team focusing on irrigation controls technology where he acted as Product Manager for several new development projects and product releases.