AgRevolution, an agricultural equipment dealership providing industry-leading products and supporting services to the farming community throughout Kentucky and southern Indiana, celebrates the grand opening on Aug. 15, 2022, of its Vincennes, Indiana dealership — the seventh location in the region. 
AgRevolution is committed to building a bright new future for customers. The organization is dedicated to supplying farmers with today's highest-performing AGCO agriculture solutions through brands such as Fendt, Massey Ferguson, Gleaner and RoGator. With seven dealerships across Kentucky and southern Indiana, AgRevolution continues to expand its capabilities in offering best-in-class agriculture solutions. 
"We at AgRevolution are so excited to get to know members of the community and continue to offer world-class equipment and service to the Vincennes area," said Stacy Anthony, CEO of AgRevolution. "Whether we are working with a customer just beginning a rural lifestyle or a seasoned production ag professional, our full line of agricultural machinery provides even more features and versatility to get the job done right. We can't wait to show our clients what AgRevolution has to offer!"
For the latest news on dealer growth, including acquisitions, consolidations and new locations, visit our
Dealers on the Move feed
.
Dealers on the Move is brought to you by
Pinion.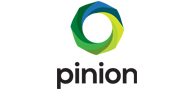 Get ready for growth! Take a deep dive into financials, project ahead, benchmark against the industry, and get tools to make sound decisions that strengthen your operations and position your dealership for long-term success.
---