The used equipment market is changing fast. Stay on top of the most up-to-date trends with Iron Comps. In this webinar we will not only be discussing the latest trends of major equipment categories, but also sharing tips on how others are finding and selling the right equipment, at the right price, for their customers. This will be the first Iron Comps webinar where we compare and contrast both the auction and retail used equipment markets. Be one of the first to see Iron Comps' new Dealer Trends, the industry's most current retail price insights tool. 
Specific topics covered in this webinar:
Auction and Dealer price and volume trends for 

Row Crop and 4WD Tractors
Combines
Planters
Self-Propelled Sprayers
Foraging Equipment

Price trends by manufacturers. Address the question if rising prices have affected all brands equally, or are some seeing more of a premium? 
Finding quality used equipment. Time-saving tactics to find out when the right piece of equipment is coming up for sale. 
Once you have that equipment, how to leverage new marketing channels to increase your customer base at no extra cost.
We will also do our best to answer all the questions that are asked during the webinar. Some used equipment managers have already submitted their questions, which we will research and work to answer during the webinar. If you have a specific question you'd like us to address, please email it to Andy at acampbell@tractorzoom.com.
Dynamic markets like these can be challenging for any business, but they do also provide opportunities. Many customers (ie, farmers) will change their habits to fit their changing needs. This market presents a great chance to bring new farmers into your dealership. By being prepared with this market information along with your outstanding products and service, you could have new customers for life!
Email Kim Schmidt at Farm Equipment with any questions about the webinar.
---
About the Speaker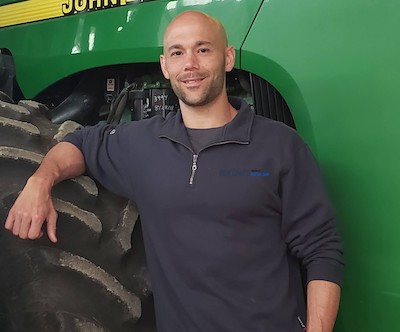 Andy Campbell, Marketing Director at Iron Comps
Working for Fortune 500 companies, mid-sized businesses, and early-stage start-ups, has refined Andy's skill of analyzing data to create insights to build process-orientated and profitable businesses. Growing up and continuing to be involved in the operation of his family farm in northern Iowa, Andy combines that agricultural understanding with his work experiences and degrees in Engineering and an MBA from the University of Iowa to make the rich quality Tractor Zoom data actionable for Iron Comps' clients.