Omaha, Neb. —  Nebraska Harvest Center has announced plans to open a new dealership just east of Columbus, Neb. Construction on the new ag equipment retail location has already begun and should be ready for business as early as September of this year.
The Columbus location joins 4 other Nebraska Harvest Center locations in Seward, Kearney, Wayne and Ogallala.
"We are excited to expand our footprint in Nebraska," said Paul Westbrook, complex manager, Nebraska Harvest Center. "Providing our customers with superior sales and service is our number one goal. With this new location, we will be able to improve response times and support for a growing number of farmers in the area who have discovered the advantages of our Claas long line of equipment."
However, according to Westbrook, the new 24,000 square foot facility is secondary to the team of talented sales, parts and service technicians the location plans to hire. "With the release of this announcement, we will begin hiring for all departments."
"Nebraska is a critical market for us and is right in our 'back yard,'" explained Eric Raby, President and General Manager – Sales for Claas of America. "Our North American headquarters and combine manufacturing facility are located in Omaha, just an hour and a half from the new Columbus location. Nebraska Harvest Center has built a sterling reputation for customer service that reflects well on our company and the equipment we manufacture."
For the latest news on dealer growth, including acquisitions, consolidations and new locations, visit our
Dealers on the Move feed
.
Dealers on the Move is brought to you by
Pinion.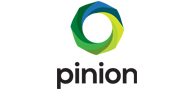 Get ready for growth! Take a deep dive into financials, project ahead, benchmark against the industry, and get tools to make sound decisions that strengthen your operations and position your dealership for long-term success.