Torgerson's has acquired Zerbe Brothers, Inc., a single-store, full line New Holland dealership. This will bring Torgerson's to 10 locations. Torgerson's has a proven track record in helping customers realize the highest productivity with the lowest operating costs and greater reliability.
Torgerson's began in 1912 when the first store was established in Ethridge, Mont. Lured to Montana with the promise of homesteaded land, Reier & Betsy Torgerson left Norway and settled on land still owned by the family today. The hard working farm values of 1912 remain ingrained Torgerson's business culture today. Torgerson's today has grown into a 4th generation Case IH farm implement dealer with 10 locations throughout Montana.
For the latest news on dealer growth, including acquisitions, consolidations and new locations, visit our
Dealers on the Move feed
.
Dealers on the Move is brought to you by
Pinion.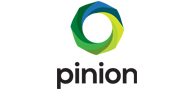 Get ready for growth! Take a deep dive into financials, project ahead, benchmark against the industry, and get tools to make sound decisions that strengthen your operations and position your dealership for long-term success.