South Royalton — According to a report from Valley News, L.F. Trottier & Sons, a Vermont-based John Deere farm and garden equipment dealer, has announced it is planning to sell to a Texas-based distributor of Deere equipment.
L.F. Trottier has locations in South Royalton and Hartland and said they expect to close by March 31.
The buyer has agreed to keep 19 L.F. Trottier employees, said Larry Trottier, founder.
The family chose to keep the buyer anonymous pending the closing of the sale.
Click here to read the full report.
For the latest news on dealer growth, including acquisitions, consolidations and new locations, visit our
Dealers on the Move feed
.
Dealers on the Move is brought to you by
Pinion.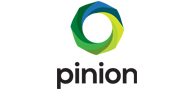 Get ready for growth! Take a deep dive into financials, project ahead, benchmark against the industry, and get tools to make sound decisions that strengthen your operations and position your dealership for long-term success.