Dealers View on Why IH Failed
Many of the 28 dealers interviewed for this book were in dealerships well before the 1984 Case IH merger. Some (like myself) have fond memories of the '70s. Farm prices were favorable, and business was good. The arrival of the Axial-Flow combine, in particular, gave Harvester dealerships a big boost.
Then the storm hit. The dealers interviewed for this book were asked why they thought IH failed. Here are some of their thoughts:
Cash crunch hangover from 1979-80 US strike
Worldwide slowdown in the 1980s for IH products
Too much short-term debt
High interest rates
Did not focus on core products
Bad union contracts
Shareholder dividends paid for too many years
Not enough R&D during late '70s and '80s
There were additional insightful comments, but several dealers summed it up this way: "Weak and ineffective management."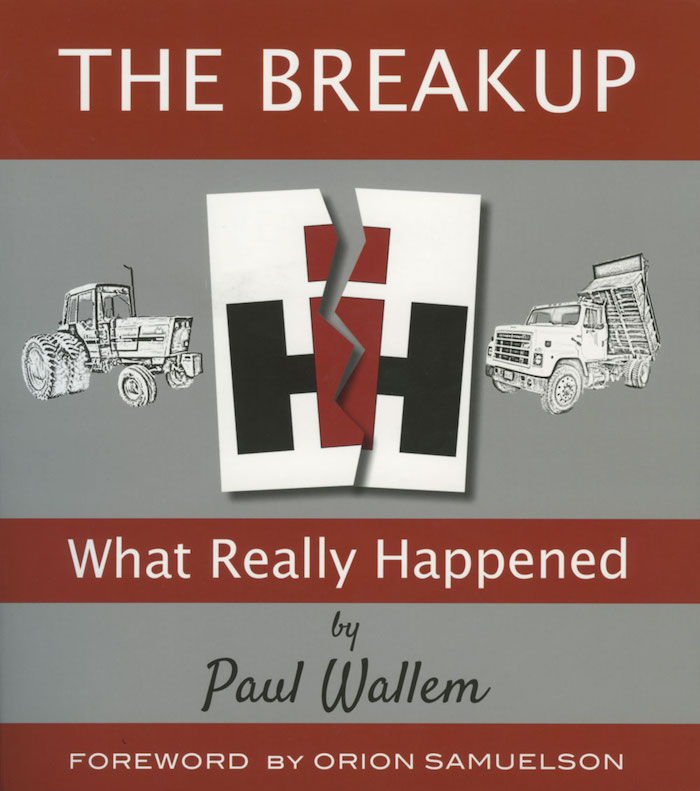 Read the story of how one of the most successful farm equipment and truck manufacturers in history went under after 150 years. Former International Harvester Co. executive and former IH dealer Paul Wallem provides an insider's look at how a perfect storm of problems killed the iconic brand.
To order the book,
click here
.
This quote is from the Chicago Tribune, June 27, 1983 by S.F. Lancaster, 1983-85, VP Agricultural Marketing, after the departure of CEO Archie McCardell: "McCardell's biggest mistake by far was the infusion of people not familiar with what makes us tick." In a later interview, Lancaster commented, "Revolving doors of CEOs took a toll."
Now, all these years later, we can reflect on what might have been. Had the Case IH merger not occurred, the products and dealers represented by the Case IH logo probably would not exist. All the great history and technology behind these two trademarks would be lost. Thousands of employees of the companies and dealers would have been jobless. Many farmers would have struggled to find parts and service for their equipment. In all probability, the value of their machinery would have dropped.
Since the IH merger, however, many customers have stayed loyal to red equipment. Dealers and farmers who were interviewed for this book felt that it all turned out well. The merger of IH and J.I. Case assured that both survived to share a 175th anniversary in 2017.
Case IH has become a major innovator of agricultural equipment technology. Some dealers have already or are about to celebrate their 100th anniversary. A few have fifth generation family members involved. Some have old customers who are also into their fourth or fifth generation. Trust runs deep in these relationships.
Up next... "Paul Wallem Bio & Observations on the Dealer" »