For the latest news on dealer growth, including acquisitions, consolidations and new locations, visit our
Dealers on the Move feed
.
Dealers on the Move is brought to you by
Pinion.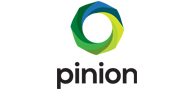 Get ready for growth! Take a deep dive into financials, project ahead, benchmark against the industry, and get tools to make sound decisions that strengthen your operations and position your dealership for long-term success.
Simpson Farm Enterprises Inc. has announced it will be opening a fifth Apache Sprayers dealership location in Grand Island, Neb., to provide service and sales to the surrounding region. The new dealership is set to open in the spring of 2017.
"Simpson Farm has been representing Apache Sprayers for years, so when we saw the opportunity to serve a large base of existing Apache owners in Nebraska we jumped at the chance," said Jed Simpson, company president. "Our goal is to provide outstanding sales and service support to the state's agriculture community."
"The Simpson Farm team has been a trusted Apache dealer and service provider for nearly 20 years," said Equipment Technologies CEO, Matt Hays. "We could not be more confident in their decision to expand. We're eager to see what is in store for the new Grand Island dealership."
Simpson Farm has been in the agricultural applications business for over 35 years. Company founder, Virgil Simpson became interested in no-till farming in the early 1970s and designed a special pull-type sprayer to improve the practice. Soon his neighbors were asking him to build sprayers for their operation and Simpson Farm Enterprises Inc. was born.
"My brother Jay and I are the third generation to run the business," Simpson said. "Throughout the years, Simpson Farm Enterprises has grown from selling one pull-type sprayer in our Ransom, Kan., dealership to becoming a world-renowned dealer for several top-name brands."
The Simpson Farm Enterprises team has been selling and servicing the Apache Sprayer line since 1998 in their 4 Kansas dealerships located in Ransom, Great Bend, Hays and Beloit.
"With our already knowledgeable and established team, we will be able to provide enhanced service and support at the Grand Island dealership," Simpson said.