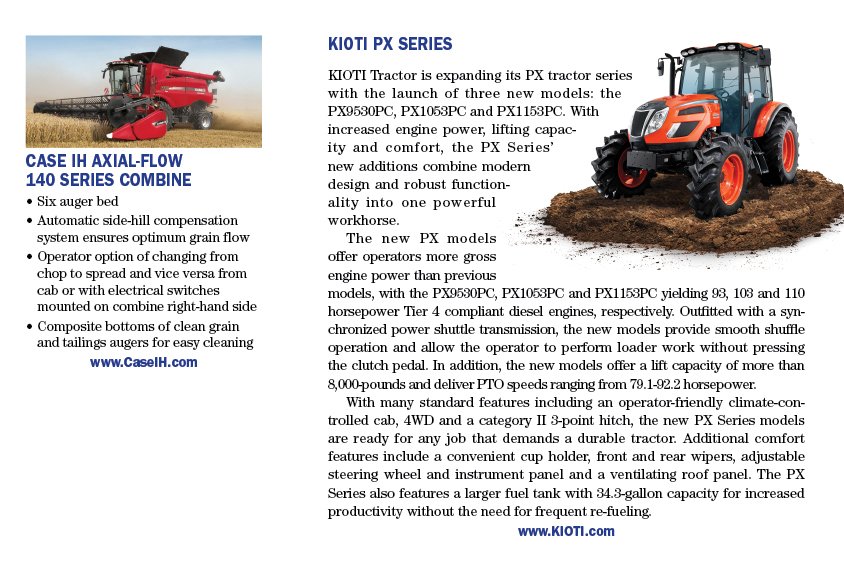 We're busy preparing for our February 2017 issue of Farm Equipment. In addition to our regular feature article coverage, the issue will include product coverage in a brand new format.
Instead of including 4 short, simple bullet points (left) with your new product, you now can submit a 200 word, product specific, description that includes key features and options (right).
In addition to the FREE print coverage of your new product, it will also be featured on a dedicated page on our website. Click here for an example.
The February issue will feature innovations in the following categories:
Loaders & Other Tractor Accessories
Utility Vehicles
Service Trucks
Planters/Drill Attachments
Tires & Tracks
All submissions are subject to approval and editing by the Farm Equipment staff.
In order to participate, please take a few minutes to fill out the form below so your product can be part of this FREE coverage, showcasing the latest, most innovative products for 2017.
If you are having trouble viewing the form below, click here.
---