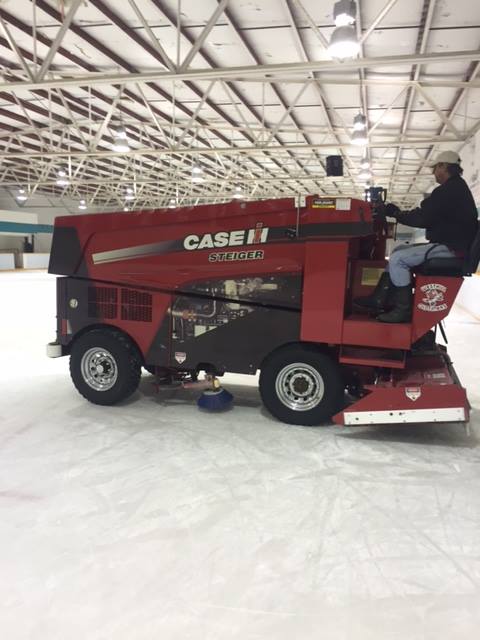 Source: Redhead Equipment Facebook page
Redhead Equipment, a Case IH dealer in Prince Albert, Sask., is a sponsor for the West Hill Community Club, which hosts hockey tournaments and includes an indoor arena, an outdoor rink and additional skating surfaces.

Instead of just putting a sign up on the wall, Redhead Equipment provided the center with a new ice-resurfacer styled as an iconic Case Ih Steiger tractor, reports Farms.com.

Arron McLean, sales manager for Redhead Equipment, says the vehicle has been a "marketing win for Redhead." According to the article, the machine was originally designed by Young's Equipment in Regina, Sask. When McLean learned it was available for purchase, he couldn't pass it up. 

Read the full story here.