Farm-Rite Equipment
recently held the first of its four open house events this spring where employees of the company's Willmar, Minn., location welcomed guests to the facility, according to a
report from Construction Equipment Guide
. 
Customers had a chance to see the company's newest offerings and hear details of Farm-Rite's new facility, which is expected to open in 2024.
"We had a great turnout and saw a lot of our customers today. It was a great way to say thank you for your business," said Dan Ronning, general manager of Farm-Rite of Willmar. "We look forward to opening our new facility in 2024 that will give us expanded service and parts departments as well as sales under one roof."
---
Click here for more Industry News.
For the latest news on dealer growth, including acquisitions, consolidations and new locations, visit our
Dealers on the Move feed
.
Dealers on the Move is brought to you by
Pinion.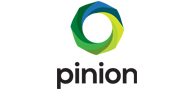 Get ready for growth! Take a deep dive into financials, project ahead, benchmark against the industry, and get tools to make sound decisions that strengthen your operations and position your dealership for long-term success.