TARGIT brings over 90 years of combined industry expertise to help equipment dealers turn data into real business impacts. Follow along as our team discusses the role of business intelligence (BI) in dealership operations. Plus, see our experience in the space and discover how our solutions help dealers use data to inform decisions, increase productivity, and improve profitability.
Audience: Dealers (but also relevant for dealership technology and solution providers, e.g., industry tech vendors, data providers, industry consultants, and influencers)
Agenda
Why TARGIT leads BI for heavy equipment
How we help solve dealers' most common challenges
Success stories from our customers
A short demo of TARGIT Decision Suite
This webinar is brought to you by Farm Equipment and TARGIT.
Email Kim Schmidt at Farm Equipment with any questions about the webinar.
---
About the Speakers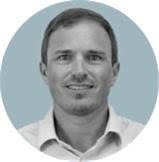 Jared Cornelius
Director of Presales Consulting
Jared leverages nearly two decades of Business Intelligence experience in his role as TARGIT's Director of Presales Consulting, where he uses his expertise to design BI solutions that seamlessly align with dealers' day-to-day needs and long-term goals.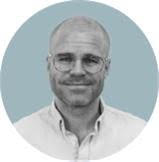 Tim McGuire
Account Executive
Tim brings over 12 years of sales experience to TARGIT's heavy equipment practice, where he works with dealers across North America to implement and configure enterprise BI solutions that support their strategic business objectives and enable data-driven decisions in every department.