Twain Capital and Green Acres Machinery announced Jan. 13 they had completed the acquisition of Williamson County Equipment Co, a Case IH farm equipment dealership with locations near Austin, San Antonio and Corpus Christi, Texas.
Headquartered in Taylor, Texas, WCEC is a full-service farm equipment and implements dealer representing multiple leading brand names in agriculture: Case, New Holland, Krone, Stihl, BRP, Kuhn, Rhino AG, Bush Hog, Scag, Echo, 360 Yield Center, Drago, Brent, Woods, MacDon, Great Plains, Vaderstad, Schulte and more.
Twain is the general partner managing GAM with the initial acquisition of WCEC as a platform investment, anticipating multiple add-on's.
Twain's Managing Partner David Davis said, "In today's challenging inflationary environment, WCEC represents an attractive investment opportunity. We are seeing continued upward pressure on food prices which will enable our end customer, the American farmer, to weather rising input costs for feed and fertilizer. We are excited to partner with the strong team in place at WCEC to kick off our Texas growth story."
Twain is a family office and independent sponsor based in central Mississippi, focusing on long-term investments in agriculture, energy, manufacturing and other industries. Twain's primary investment areas are in the South and Midwest Regions.
GAM is now a Case IH dealer, following the acquisition of WCEC assets. GAM, under the leadership of President Cody Braun, will operate the WCEC business and subsequent add-ons in the Texas market.
For the latest news on dealer growth, including acquisitions, consolidations and new locations, visit our
Dealers on the Move feed
.
Dealers on the Move is brought to you by
Pinion.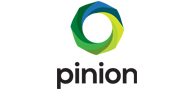 Get ready for growth! Take a deep dive into financials, project ahead, benchmark against the industry, and get tools to make sound decisions that strengthen your operations and position your dealership for long-term success.
---