In this week's episode we discuss grower sentiment and their intentions to make large equipment purchases as well as dealers' sales outlook for 2022 and 2023. In the Technology Corner, Michaela Paukner takes a closer look at Greeneye's precision sprayer system. Ben Thorpe also brings us a report from the Farm Progress Show about Versatile and Cummins partnership on a hydrogen engine. And finally, we introduce a new feature to end the show — AEI DataPoints. This feature is a quick highlight of a noteworthy table or chart that the ag equipment industry needs to know.
This episode of On the Record is brought to you by Associated Equipment Distributors — the leading association in North America strictly dedicated to the equipment distribution industry.  AED offers a wide range of education, events, advocacy and reports for companies of all sizes and all roles within your organization.  Learn more about AED by visiting www.aednet.org/agdealers
---
TRANSCRIPT
Jump to a section or scroll for the full episode...
Increasing Prices Keep Farmers from Making Big Purchases
Farmer sentiment improved in August, according to the Purdue-CME Group Ag Economy Barometer. The August index rose 14 points of the July reading to 117. The rise in the overall measure of agricultural producer sentiment was driven by increases in both the Index of Current Conditions, which rose 9 points in August to 118 and the Index of Future Expectations, which climbed 16 points in August to 116.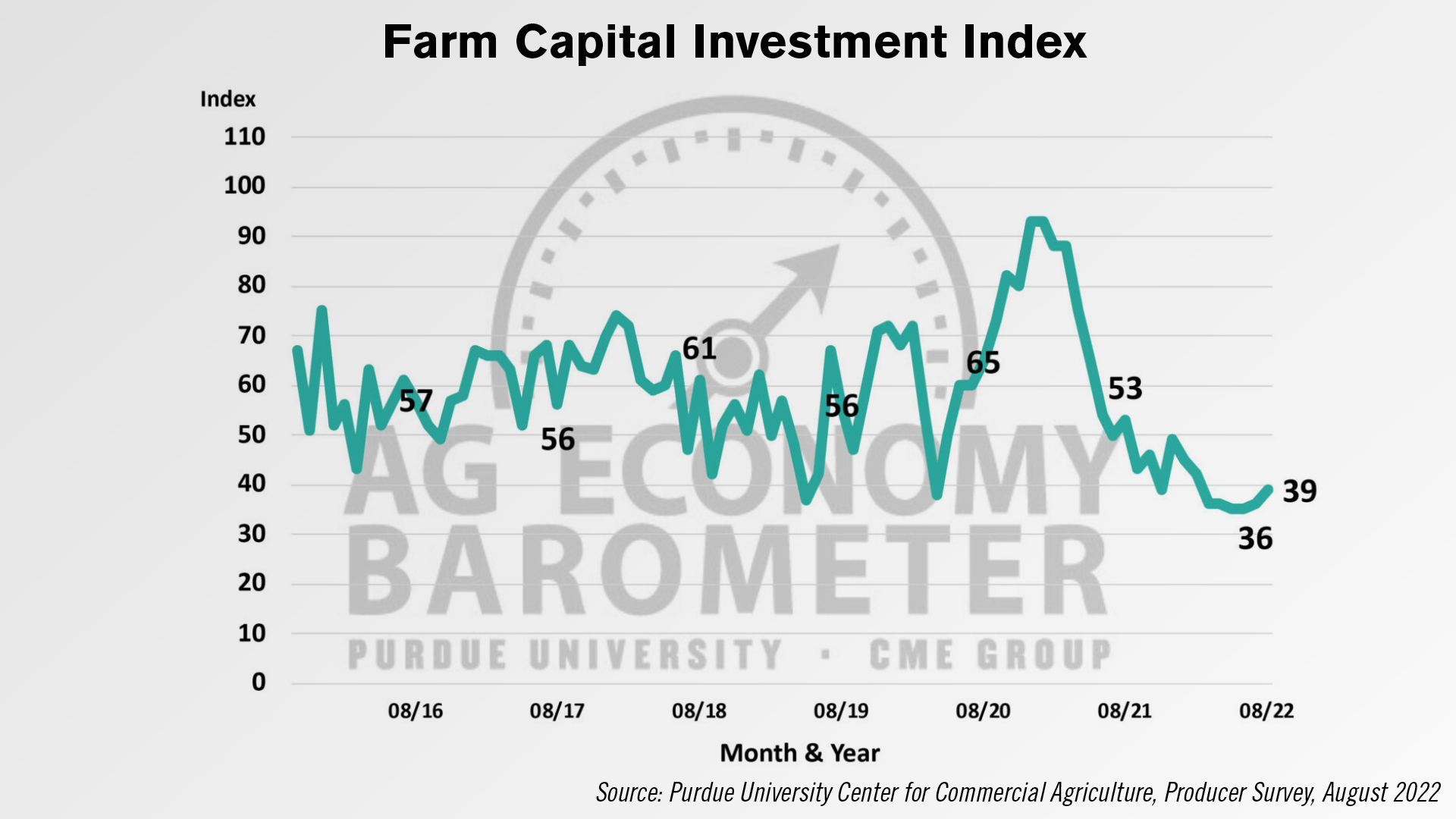 The Farm Capital Investment Index saw a slight increase in August to a reading of 39. However, this was the 6th month in a row that the number remained below 40. This suggests producers still view this as a relatively poor time to make large farm machinery and building investments.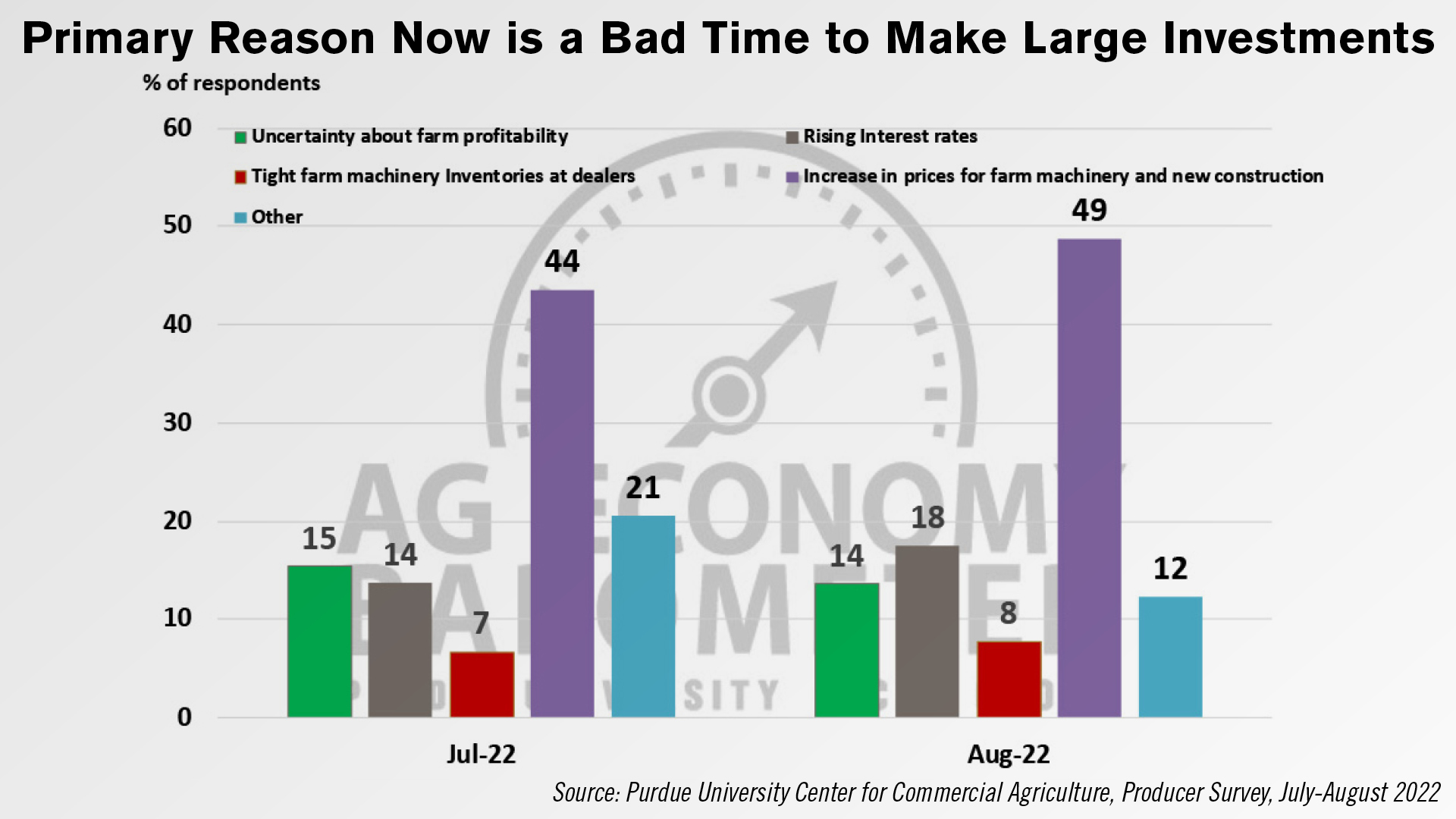 The increase in prices was the top reason as to why farmers said it was a bad time to make large investments.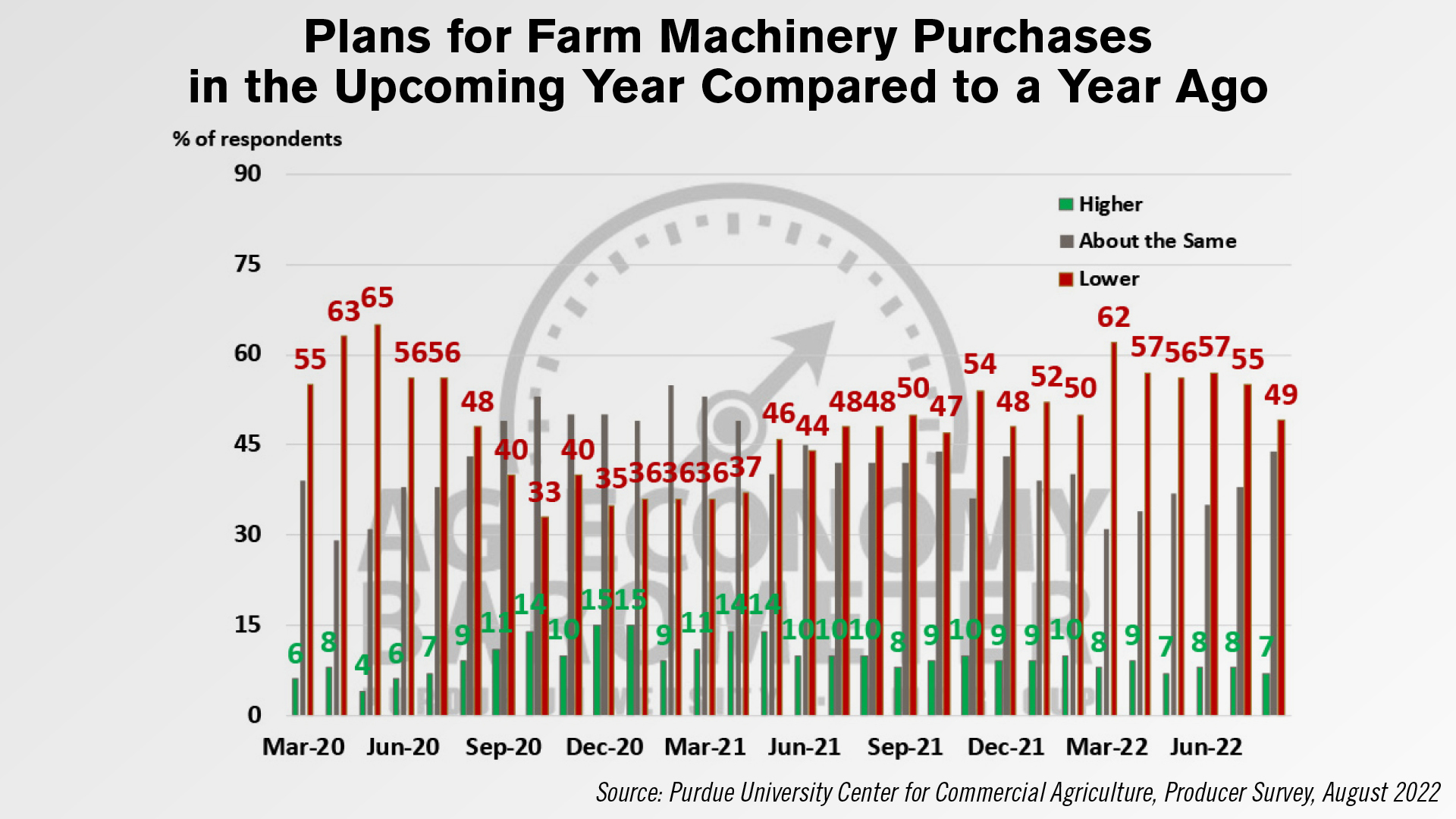 Despite the negative sentiment expressed about this being a bad time for large investments, the percentage of producers who say they plan to reduce their farm machinery purchases has been declining since spring. In March, 62% of respondents said their farm machinery purchases in the upcoming year would be lower than a year earlier. This month that percentage fell to 49%, the first time it's been less than 50% since last December.
Dealers on the Move
This week's Dealers on the Move include Florida Coast Equipment, Fennig Equipment, United Ag & Turf, Chinnok Equipment and Young's Equipment.
Kubota dealer Florida Coast Equipment has acquired Growers Equipment Company, caping off 15 months of historic growth increasing from 4 locations to 13.
Ohio shortline dealer Fennig Equipment announced it is moving its Coldwater, Ohio, store 2.5 miles north and 1 mile west of its current location.
John Deere dealer United Ag & Turf completed the acquisition of Austin Turf & Tractor, adding stores in Farmers Branch, Marble Falls and Haltom City, Texas and Bernalillo, N.M.. United Ag & Turf now has 77 total locations.
Versatile dealer Chinook Equipment has acquired Evcon Equipment, a Bobcat and Kioti dealer in Lethbridge, Alta.
Technology Corner: Greeneye's Precision Sprayer Saves $65/Acre on Herbicides
A precision sprayer powered by artificial intelligence reduces total herbicide costs by more than $65 per acre, according to a university field trial.
The University of Nebraska-Lincoln's trial compared Greeneye Technology's retrofit green-on-green sprayer to broadcast herbicide.
Greeneye's system includes a new aluminum 120-foot boom with 24 cameras plus GPUs for real-time detection and spraying of weeds, and 72 sets of lights to allow the operator and system to work around the clock.
The cameras monitor for weeds as the sprayer moves across the field, and upon detection of a weed, triggers a nozzle within milliseconds to spot-spray herbicide.
The field trial found the Greeneye system achieved the same weed control efficacy for broadleaf as broadcast application. For grasses, the system performed at about 90% accuracy, compared to 93% with broadcast.
Greeneye reduces post-emergence herbicide use by 87%, representing a more than $40 per acre savings for farmers.
The system also produced a 94% reduction in burndown herbicide use during pre-emergence spraying, which saves nearly $25 per acre compared to broadcast application.
Greeneye CEO Nadav Bocher says reducing farmers' use of herbicides is only the beginning of the retrofit system's potential.
"Now we're working on expanding those capabilities. For example, precision spraying of fungicides micronutrients, that's one value expansion and additional capabilities we're looking to introduce soon. The other part of it, those 24 cameras, in addition to scanning the field in real time and making real-time decisions of where to spray, they also collect data from the field so we can share with farmers — maps of their field, where are the weeds down to the species level so you know exactly what weeds you are dealing with and purchasing the relevant crop protection. We're talking about crop stand count, crop stress indication, so much information that we are gathering with those cameras, and we give back to our customers."
Greeneye concluded its first commercial season in the U.S. this year. Bocher says the system is sold out for 2023, but the company is taking preorders for 2024.
As we've reported in the past, AGCO owns a 2.9% equity stake in Greeneye Technology — a fitting addition to AGCO's retrofit-first approach to its technology stack.
Dealer Optimism Remains Low, But Sales 2022 Forecast Remains Positive
While Dealer Optimism remains in negative territory, with a net 44% of dealers saying they are less optimistic than last month, their sales outlook remains positive. According to the latest Dealer Sentiments Report, the 2022 sales forecast is for sales to be up 3%. This is up 1 point from the previous month. A net 9% of dealers are forecasting growth in 2022, up from a net 7% the previous month.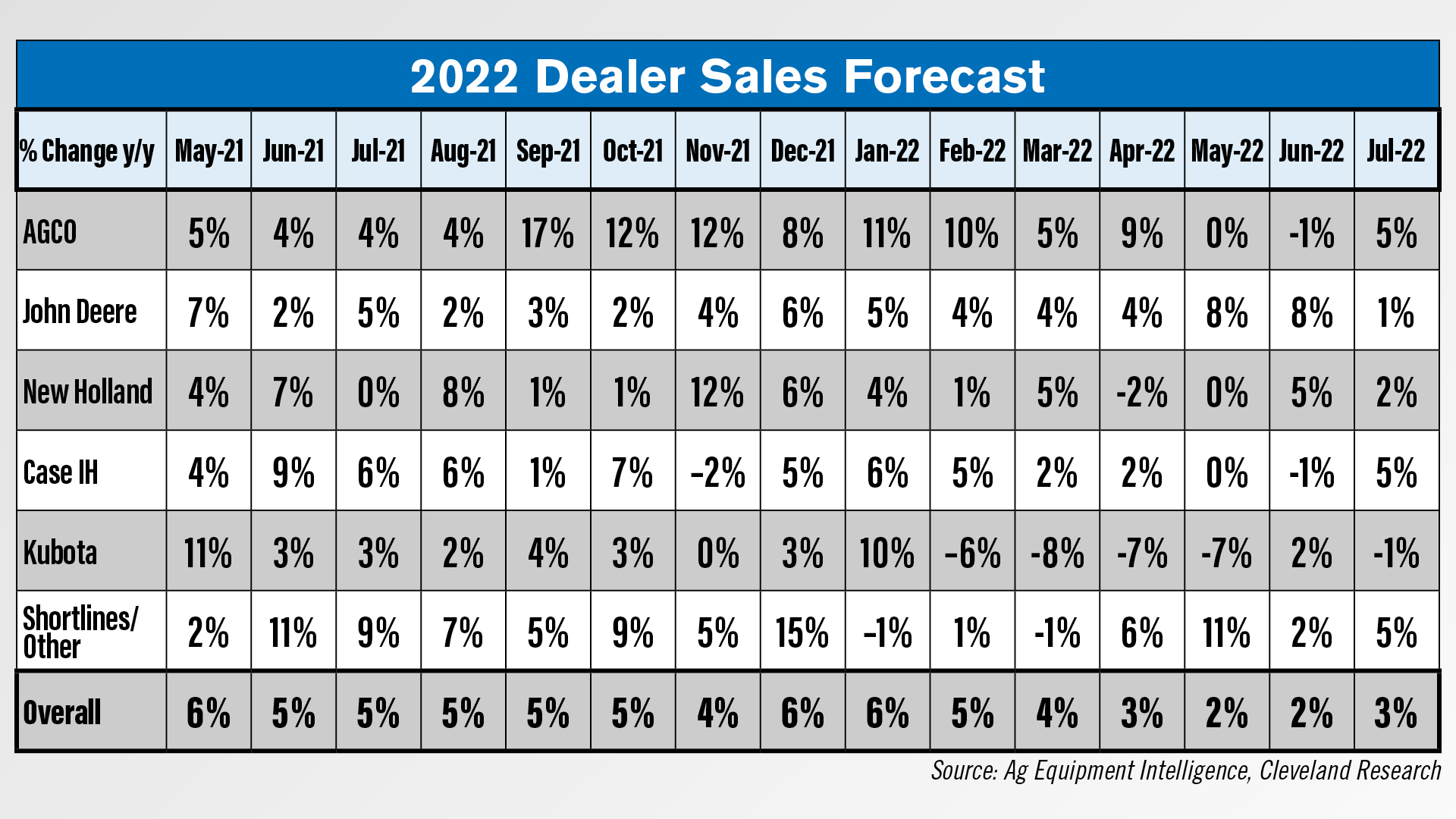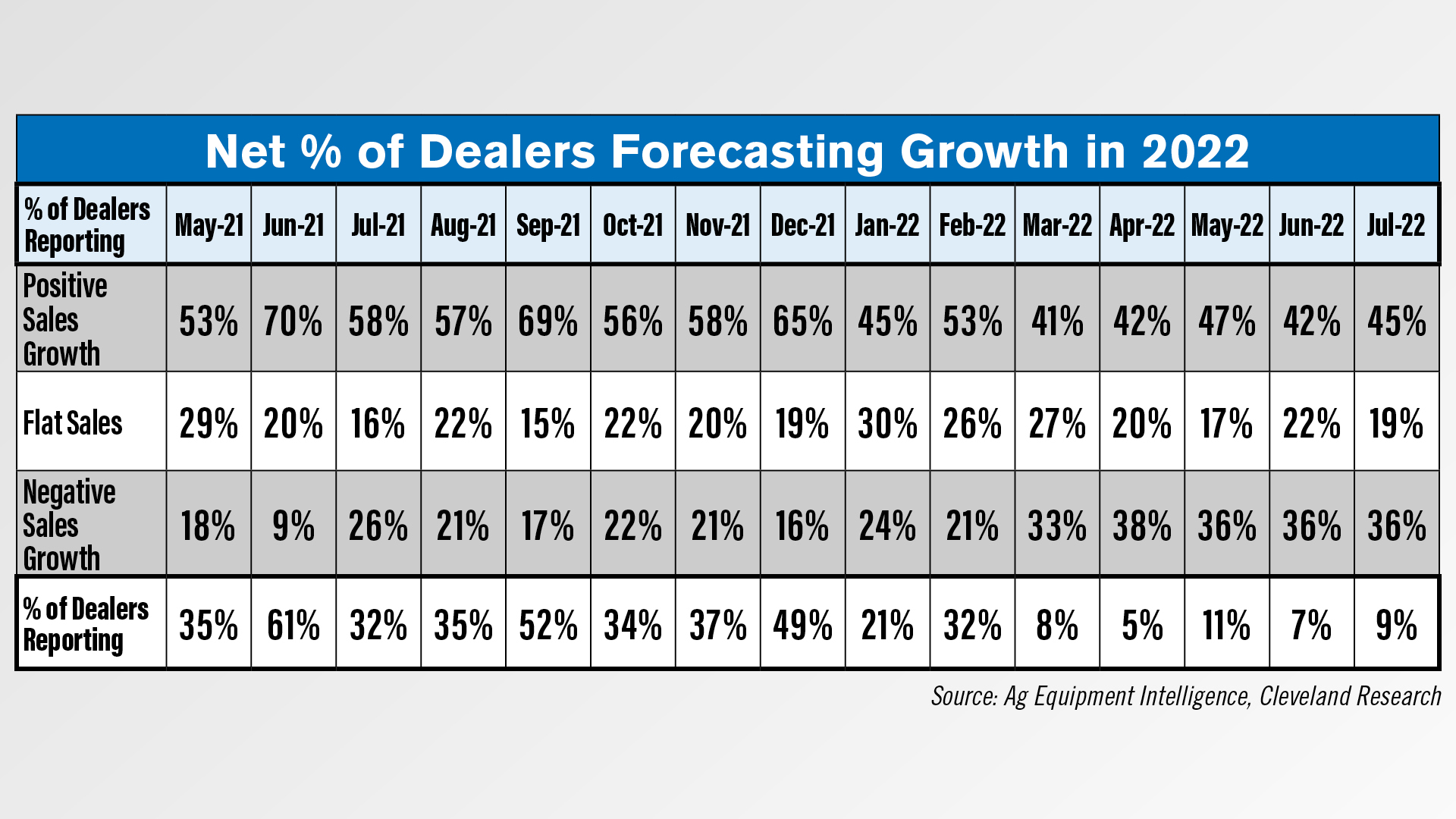 Dealers are less optimistic, however, looking ahead to 2023. Their sales forecast for next year is for sales to be down 1% year-over-year compared to up 1% the previous month. A net 5% of dealers are forecasting a decline in sales vs. a net 3% who were forecasting growth last month.
Versatile Sees Future for Hydrogen Engines in Manitoba
On Aug. 29, Cummins and Buhler Industries, which manufactures the Versatile and Farm King equipment brands, announced plans to integrate the Cummins 15-liter hydrogen engine into Versatile equipment.
Versatile Product Manager-Tillage Erron Leafloor says he's hopeful the hydrogen engines will be testing by 2024 and could hit the market as early as 2027. Part of Versatile's goal in the testing is to learn about rural distribution and onsite generation of hydrogen fuel, with Manitoba being an ideal testing ground.
"I know there's some talk about how could you have an electrolyzer on a farm for a big commercial operation. The advantage for Manitoba, where we are, is our electricity is extremely cheap. We're talking like 8 cents a kilowatt hour or less compared to some places, say in Europe where it's 40. You could justify maybe having an electrolyzer on the farm or these small sort of pods, C Can-style hydrogen production facilities."
He adds that in speaking with producers and distributors of other energy sources like propane, he's learned some of these companies are already learning how to create and distribute hydrogen and that the "wheels are already rolling" on expanding hydrogen's infrastructure.
Leafloor says dealers will have new safety concerns when dealing with hydrogen-powered engines and that Versatile is focused on ensuring safety.
"So part of our research, our proof of concept, will be to try and figure out how to make this safe. What do you need for safety sensors? What do you need for redundancy? What do you need to even work on it? What certifications do you need to work on a tank that's running at 7,000 PSI, or whatever these hydrogen tanks on a tractor or at a filling station will run in terms of pressure. So there is going to be a learning curve, very much like we're going to see with the electricity and electrification in agriculture. And it will change how dealers operate and how they need to train their staff, 100%."
Farm Sector Interest Ratios
And now, we'd like to introduce a new feature that we'll be ending the show with each episode — AEI DataPoints. This feature will be a quick highlight of an interesting table or chart we've come across that related to the ag equipment industry. This week's DataPoint is brought to you by LAFORGE.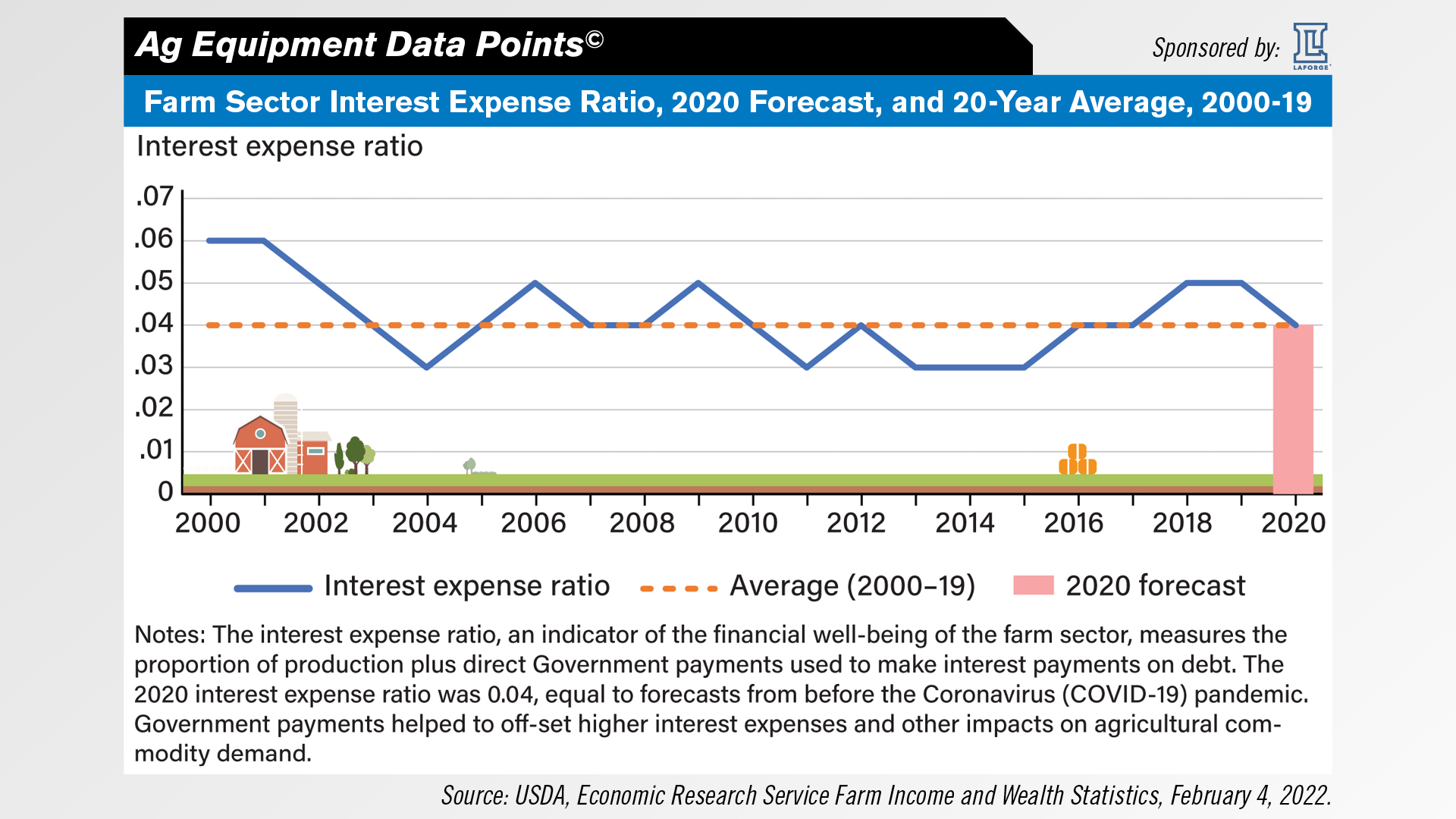 With interest rates on the rise, USDA ERS published this chart in August that looks at historic interest expense ratios. The interest expense ratio for 2020 remained consistent with the predicted value as well as the 20-year average of 0.04. The interest expense ratio was highest at 0.06 in 2000 and trended downward to a low of 0.03 multiple times from 2000 to 2020. 
---
On the Record is now available as a podcast! We encourage you to subscribe in iTunes, the Google Play Store, Soundcloud, Stitcher Radio and TuneIn Radio. Or if you have another app you use for listening to podcasts, let us know and we'll make an effort to get it listed there as well.
We're interested in getting your feedback. Please feel free to send along any suggestions or story ideas. You can send comments to kschmidt@lessitermedia.com.