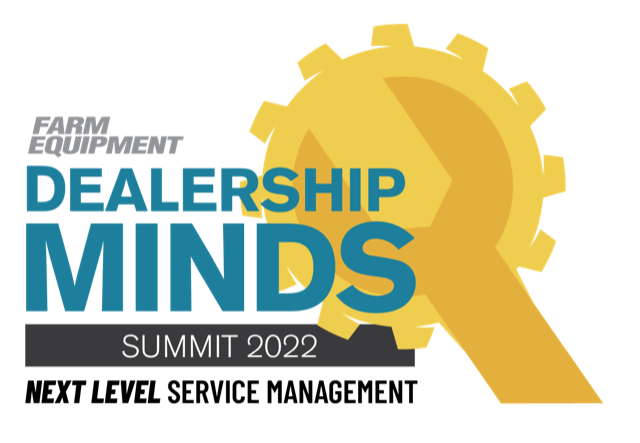 Digest the "best of the best" ideas from the 2022 Dealership Minds Summit through replays of the 2022 conference general session and panel session speaker presentations, made possible with the support of DeLaval.
To view any of the exclusive 2022 Dealership Minds Summit videos, you must be logged in with a free user account.

The 2022 Dealership Minds Summit Video Replay is brought to you by DeLaval.
DeLaval provides integrated solutions designed to improve dairy producers' production, animal welfare and overall quality of life. DeLaval is the worldwide leader in milking equipment and solutions for dairy farmers, which make sustainable food production possible, ensuring milk quality and animal health. DeLaval solutions are used by millions of dairy farmers around the globe every day. Learn more at delaval.com.
 

---

 

Metrics Matter - Are You Measuring the
Right Numbers to Gauge Service
Department Success?

Wayne Brozek
Trainer & Consultant,
WB Global Services

 

Living by the Promise of 'Emergency' Service

Adam Fennig
Shortline Equipment Dealer,
Fennig Equipment

 

 

Roundtable 2-Minute Recap:
Tuesday

 

Dealer-to-Dealer Panel:
Technician Recruitment that Gets Real Results

Richard Dugan
Service Recruiter, KanEquip
Travis McClure
Education & Recruiting Specialist, Birkey's Farm Store
Andy Luikens
Recruiting Program Manager, RDO Equipment

 

Dealership of the Year Alumni Group
Service Best Practices

Chad Stoline
Corporate Service Manager
Eric Reuterskiold
President, Johnson Tractor
Chad Schaffer
Aftermarket Product Manager, Sydenstricker Nobbe Partners

 

Dealer-to-Dealer Panel:
Best Tools & Apps for More Efficient Service Management

Craig Murray
Aftermarket Director, Heritage Tractor Inc.
Jesse Stoller
CEO, New Holland Rochester
Brent Bazin
Corporate Service Manager, Young's Equipment

 

Roundtable 2-Minute Recap:
Wednesday

 
Absorption:
Proven Ways to Move the Metric

Stacy Anthony
CEO, AgRevolution

 

Put Your Numbers to the Test

Wayne Brozek
Trainer & Consultant, WB Global Services

 

Service Department Compensation
Plans that Deliver Results

Bob Clements
President, Bob Clements International