Case IH dealer Hoober Inc. is planning a $3 million expansion project that will include a 22,400 square foot building adjacent to the existing 51,580 square foot facility in Intercourse, Pa., reports Lancaster Online. 
The project will also include upgrades and site improvements to the existing building and will add a connection between the two structures resulting in a new entrance, offices, restrooms and a meeting room. The total project cost is $3.06 million, according to the report. 
According to the report:
Hoober was approved by PIDA [Pennsylvania Industrial Development Authority] for a 15-year $1.5 million loan at a 1.5% interest rate. The loan is through the Lancaster County Economic Development Finance Corporation. Officials said the project will retain 86 jobs within three years.
Hoober Inc. is on the Farm Equipment Dealer 100™ (a ranking of the top 100 North American farm equipment dealers — by number of locations, which provides information on total and ag stores, brands, geographies served, employees, history, executives and ownership/company profile information.)
For the latest news on dealer growth, including acquisitions, consolidations and new locations, visit our
Dealers on the Move feed
.
Dealers on the Move is brought to you by
Pinion.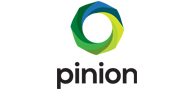 Get ready for growth! Take a deep dive into financials, project ahead, benchmark against the industry, and get tools to make sound decisions that strengthen your operations and position your dealership for long-term success.