P&K Equipment, Inc., has expanded to a total of 20 locations with the acquisition of Standridge Equipment, Co., a John Deere dealership with locations in both Chickasha and Duncan, Okla. The two newest locations will join P&K Equipment's 18 existing locations, including 16 throughout Oklahoma and 2 in Arkansas.
The acquisition of Standridge Equipment was finalized on Monday, Dec. 06, 2021. The first official day of P&K Equipment business in Chickasha and Duncan is Tuesday, Dec. 07, 2021.
Most of the Standridge employees will join the P&K team, including Trey Adams and Josh Adams, who will continue to lead the Chickasha and Duncan locations & integrate them into the P&K family. Trey Adams commented on the acquisition: "We are excited to join the P&K team and to utilize the strengths of the P&K organization to continue enriching the service to our customers. We look forward to maintaining the hometown, family-oriented environment at these new P&K locations."
For the latest news on dealer growth, including acquisitions, consolidations and new locations, visit our
Dealers on the Move feed
.
Dealers on the Move is brought to you by
Pinion.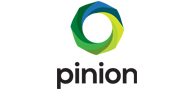 Get ready for growth! Take a deep dive into financials, project ahead, benchmark against the industry, and get tools to make sound decisions that strengthen your operations and position your dealership for long-term success.