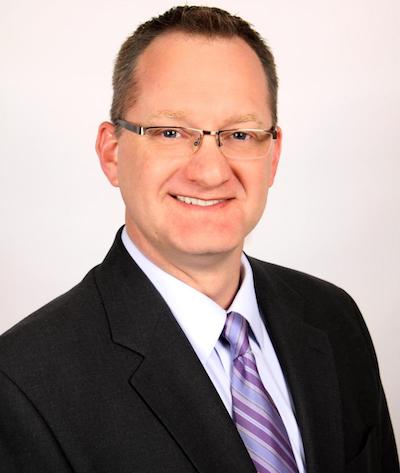 NEWTON, Kan. — James Shurts has joined Tribine Harvester LLC as Chief Operating Officer reporting to Ben Dillon, President. He will be located at the company's headquarters in Newton, Kan. As COO, Shurts will be responsible for Tribine's day-to-day operations including engineering, production, marketing and sales and finance.
Shurts has over 20 years industry experience covering product development, product management, operations management and overall profit and loss accountability with Caterpillar, CNH and AGCO. Shurts started his career with Caterpillar where he was the first Caterpillar employee assigned to the Claas Joint Venture that introduced the Lexion combine into North America. He led the initial test and development team that was responsible for local content and regional specific content. This led to a two-year stay in Germany where he was embedded with the Claas development team. Most recently, Shurts led AGCO's import operations primarily focused on the Compact Utility Equipment ("CUE") tractor segment. During his tenure as Director of Operations, Imported Products, AGCO saw significant gains in market share and segment profitability.
Shurts also remains active in Shurts Farms located in Beloit, Kan. Shurts Farms is a combination crop and cow/calf operation that is managed by his father and brother while James provides administrative and farm management support.
Shurts is a graduate of Kansas State University where he received a Bachelor of Science degree in Biological and Agricultural engineering. At Kansas State, he was active in ASABE and Steel Ring, KSU engineering honor society. James has also received his Master of Business Administration with operations emphasis from Friends University in Wichita, Kan. He continues to be active in ASABE and many local community organizations.
"Agriculture and more specifically, combines, are more than an occupation, they are a passion for me", says Shurts. "I was specifically drawn to Tribine by the product, and because of the maturity of the product. Tribine is not just a concept; we are delivering units to customers," Shurts continues. "We are a very young company with an amazing opportunity to provide a
solution to farmers that meets needs not addressed by other OEMs, like labor shortage, compaction induced yield loss, and capital cost management. Our primary focus through 2018 will be to ensure the initial T1000 deliveries meet the schedules and field performance criteria we have committed to our customers, plus set the plans for a successful 2019 and beyond."
View more about Tribine, including videos of the unit in action and an interview with James Shurts: