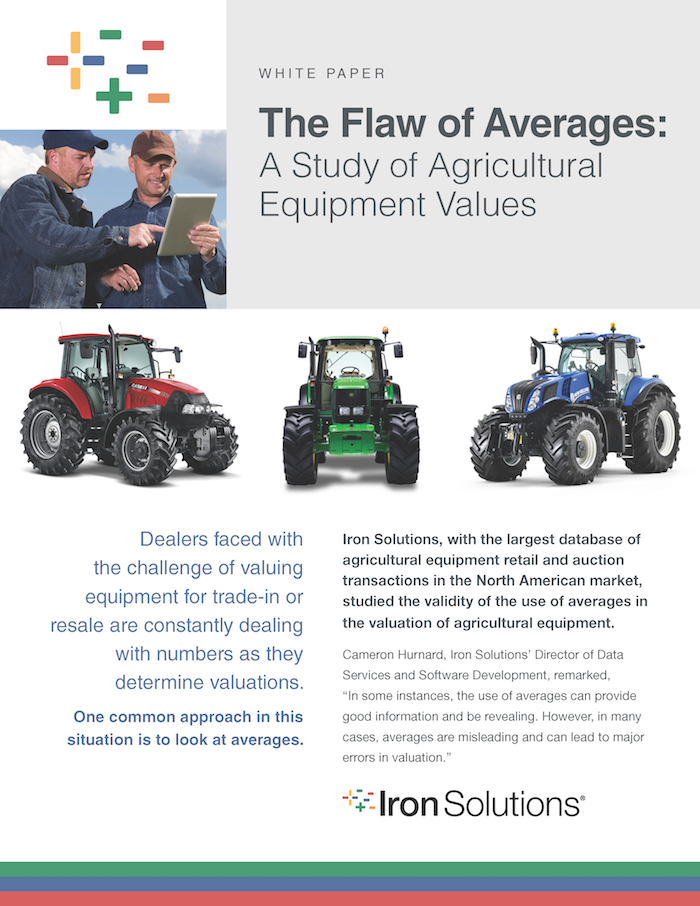 Dealers faced with the challenge of valuing equipment for trade-in or resale are constantly dealing with numbers as they determine valuations. One common approach in this situation is to look at averages.
Iron Solutions, with the largest database of agricultural equipment retail and auction transactions in the North American market, studied the validity of the use of averages in the value of agricultural equipment and compiled their findings here.
Simply provide the information requested below to receive your free copy of this white paper, The Flaws of Averages.
---

This white paper is delivered to you courtesy of Iron Solutions. For more than half a century, Iron Solutions has been the leader in providing actionable, Equipment Market Intelligence™ throughout the agriculture industry. Learn more at www.ironsolutions.com.