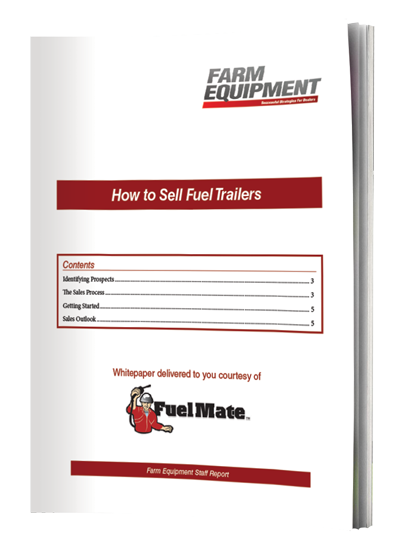 In this eGuide, you'll hear the best practices from three dealers on selling fuel trailers.
No professional sales organization gets too excited about promoting a unit that anyone with a welding torch (or a buddy with a fab shop) thinks can be done as a "do-it-yourselfer." But as the stakes of inefficient operations get higher (not to mention fuel contamination concerns and liabilities for highway driving with fuel), today's farmer is starting to see professional fuel handling as an extension of his "fleet."
Get your FREE copy of How to Sell: Fuel Trailers now!
Or...
2.
Fill out the quick form on the next screen to access this complimentary download. And we'll also create your free Farm-Equipment.com account.
---

This whitepaper is delivered to you courtesy of Valley Industries, manufacturer of FuelMate. For more information about FuelMate, visit Valley-Industries.com.